Pioli responds to Allegri's claims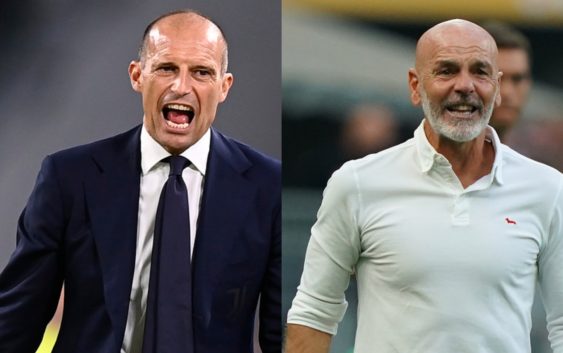 AC Milan coach Stefano Pioli responds to
Massimiliano Allegri's
controversial claims. The 
Juventus coach tries to justify his results.
If AC Milan and Napoli face-off tomorrow to decide wo will top Serie A, the same thing can not be sad about Juventus. The Bianconeri seem to be this season's big disappointment. Juve have recorded only two victories, too many draws and at a serious risk of being eliminated from Champions League group stage.
Massimiliano Allegri's days at the helm of Juventus could be numbered if things do not change quickly. Allegri is currently playing the injuries card to justify the underwhelming results. "Compared to last season, we've had 11 muscular injuries. We have played 8 matches more and we have players like McKennie, Pogba, Chiesa and Di Maria out due to physical problems. I would love to see if Inter or Milan would be in difficulty if they lost 5-6 regular starters".
Allegri therefore tried to bring Milan into play. The former Rossoneri coach thinks Milan would not be where they are if they face injury problems. Obviously Massimiliano Allegri forgets that AC Milan had endless injuries last season but still ended up lifting the Scudetto trophy.
Stefano Pioli, in the pre-match press conference this afternoon, was asked specifically about Allegri's statements. Journalists asked Pioli to give his thoughts on such claims.
Pioli's response was elegant as always: "Allegri's words didn't bother me, I usually don't comment on what others say. My thoughts are only on Milan. I can say that difficult moments happen, to overcome them we try to face all with ideas, strength and energy".
Pioli actually knows what it means to play without a starting half team. Last year he was forced, between injuries and Covid cases, to field an emergency Milan squad several times. As in the success against Rome last January, when prominent elements such as Kjaer, Tomori, Kessie, Bennacer and Rafael Leao were missing from the starting eleven.
---
READ MORE: AC Milan to spend big for new striker