Donnarumma captain instead of Bonucci? Montella responds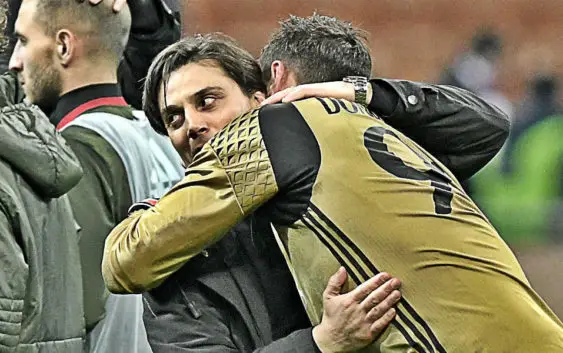 Vincenzo Montella on the eve of Milan-Cagliari held the usual pre-match press conference in Milanello. Several topics addressed by the manager including Donnarumma's probable captaincy.
On tomorrow's adversary he said: "Cagliari is a team that in the past season has put us in big trouble. Tomorrow it will be a dangerous game, even because they come from a defeat."
For Milan, it will be the season debut at San Siro in this championship, in front of the observing eyes of owner Yonghong Li: "There will also be the president. In the other games we have felt the public's love and i would like to play a good game tomorrow as well."
The group is experiencing a good momentum from a mental and physical point of view: "Enthusiasm helps and gives energy but it must not turn into euphoria, it would be dangerous. We have to manage everything in the best way possible, always focused on our goals."
Manager Montella also responded to Mino Raiola's statements, who spoke of a promised captaincy to Gianluigi Donnarumma: "The club has never told me to give the armband to Gigio and they have not promised such a thing to him. It has been said that in time it could happen but it is a totally different thing. Niang? I hope he heals soon, i would like to talk to him again … ".