'Donnarumma like Vlahovic' – Italian SD blasts former AC Milan goalkeeper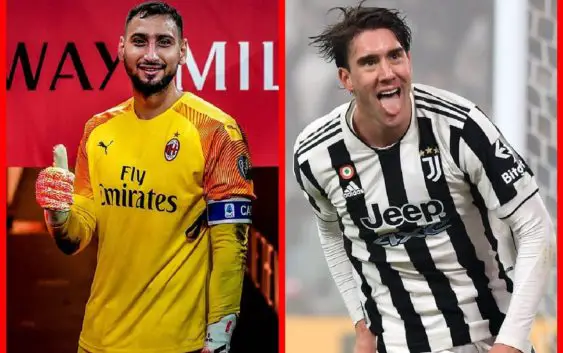 The Italian sporting director does not use kind words to comment the attitude of Gianluigi Donnarumma towards AC Milan.
Veteran sporting director Walter Sabatini was recently interviewed by Corriere dello Sport. Sabatini talked about a number of issues including the dishonorable attitude of Vlahovic and Gianluigi Donnarumma towards their respective clubs.
Today the Italian goalkeeper turns 23 and his departure from AC Milan continues to make noise. A farewell compared, by the experienced sporting director of Salernitana, to that of Dusan Vlahovic from Fiorentina: "Ignoble things, – says Sabatini for the microphones of Corriere dello Sport. Unbearable. How can you not have any gratitude for the club that believed in you? The same goes for Gianluigi Donnarumma with Milan. Here human qualities come into play".
Sabatini spares no praise for the current AC Milan sporting director Frederic Massara. The two worked together for many years at Palermo and Roma with Massara promoted to sporting director after his mentor left Roma. "I am very proud of him. He is competent as few others are. Loyal man. In order to defend Monchi he gave up his role as Roma's sporting director".
Sabatini also spoke of the possibility of seeing Andrea Pirlo on the Salernitana bench. "It was a hypothesis. It didn't take off, though not because of him. I was looking for enthusiasm. I demanded enthusiasm. It was difficult, I realize. Andrea's prevailing doubts were legitimate "
On Jose Mourinho – "He is a successful actor, but I want to play real football. He will be able to answer that he won everything and I won nothing. He would be right, but I don't change my answer".
---
READ MORE: Maldini blasts midfielder: "He is not Rijkaard"