Donnarumma-Milan in standby: the key factors for his stay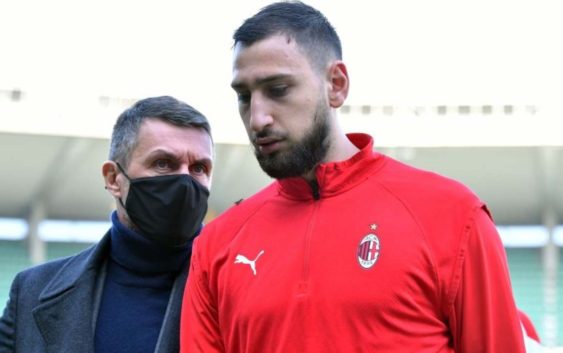 Donnarumma should eventually renew his contract with Milan but negotiations between the club and Raiola are still underway and the agreement does not seem close.
Gianluigi Donnarumma's contract expires in June but no renewal has been agreed so far. The contacts between AC Milan and Mino Raiola continue but the parties remain distant and this situation certainly is not pleasing neither for the club or the goalkeeper.
Donnarumma's agent does his job in trying to get the best possible economic conditions but it must be said that Gigio already receives a monstrous salary of 6 million euros net per season and the Rossoneri are willing to increase it to around 8 million. There is an effort on the part of Milan, it would be up to Raiola and the player to use some common sense.
La Gazzetta dello Sport confirms that talks for the renewal of Donnarumma are on standby. However, between Milan and Donnarumma there is an unwritten agreement that both will not talk to other parties before a final decision is made. However, it is normal for Paolo Maldini and Frederic Massara in this situation to consider other names that can replace Gigio.
A new meeting has not been set between the Rossoneri management and Raiola regarding the contract extension. As for the timing, it is unthinkable that the issue will continue beyond the end of the championship. Already in the summer of 2017 Donnarumma went to play in Poland with Italy Under 21 and received criticism and protests with lots of fake money thrown behind his goal.
Renewal or departure must in any case be decided before the European Championship, so that the parties are free to look to the future. Raiola wants Gigio to play in a team that plays regularly in Champions League and it is possible that the negotiations will take off when Milan's participation in the competition is certain.
Tuttosport reports that since 2017, Donnarumma's family has differences with the agent. The people close to the goalkeeper want him to stay in the Rossoneri for at least some more years. Even if he could earn more elsewhere, the salary received at Milan is already very high and the Rossoneri have offered a raise, so it's not a question of money. Gigio's family can play a role in this affair.
The management is optimistic that Donnarumma will not leave Milan. We must not forget that this is also his will, although Raiola has been wanting to take him away from Milan for years. The `goalkeeper's desire to stay, combined with the drive of the family and the Champions qualification are factors that should tip the scale in favor of AC Milan. Without forgetting that Milan have a solid ownership like Elliott and a real project for the future.
---
READ MORE: AC Milan convinced to make €30m first summer signing