Donnarumma's official demands to renew Milan contract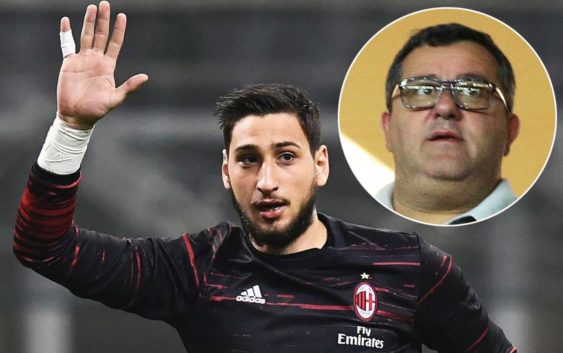 AC Milan and

Gigio Donnarumma are talking the contract extension

but the demands of the Italian goalkeeper are currently too much for the club.

Talks for the renewal of Gianluigi Donnarumma are entering a crucial phase. As already revealed by Rossoneri technical director Paolo Maldini, AC Milan are taking advantage of the international break to speed up discussions.
It will not be a simple negotiation. As reported by Sportmediaset, the Rossoneri goalkeeper has launched his first official demands in order to extend his expiring contract.
Gigio Donnarumma, though his agent Mino Raiola, has asked for a contract of 10 million net per season. A very high figure, which would make the Italian goalkeeper the second highest paid footballer in Serie A behind the unreachable Cristiano Ronaldo.
The proposal certainly does not appeal to the Milan management, who must not exaggerate with the wage cap. Donnarumma currently earns 6 million net per season and the Rossoneri are ready to increase his salary to a maximum of 7.5 plus annual bonuses.
There is a possibility for a compromise with the inclusion of a release clause in the new contract. Agent Mino Raiola would be willing to lower his claims but in exchange he expects a release clause of around 30-40 million euros for the 21-year-old talented goalkeeper.
---
READ MORE: AC Milan and Inter considering sensational swap deal