Donnarumma takes a dig at AC Milan and talks about Maignan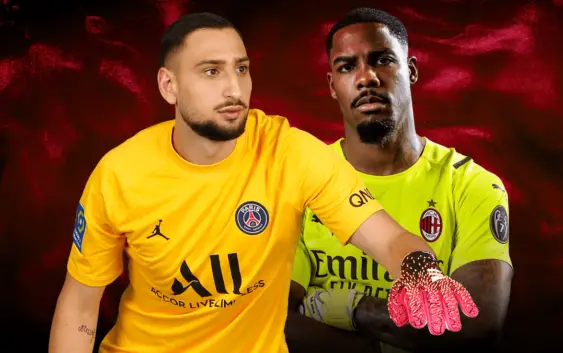 Gianluigi Donnarumma returns to talk about AC Milan club and his farewell taking a dig at the Rossoneri management.
AC Milan goalkeeper Mike Maignan has by now made the Rossoneri fans forget about Gianluigi Donnarumma. There are no doubts. The French shot-stopper has been absolutely world class since his arrival from Lille last summer. However, Donnarumma returns to talk about AC Milan and his farewell.
"After so many years it is not easy to part with a reality like Milan. There I grew up as a man and a footballer. I can only thank the club for what they have done for me. The fans have always treated me well too. In Milan I have always felt at home. You know how things went. Maybe everyone blames me, but without looking at what happened on the other side. The last call from the club was to let me know that they had signed another goalkeeper. That's how it ended".
The Italian goalkeeper tries to switch some responsibility on the Rossoneri management for his departure. It should be said that Maldini and Massara tried for months to find an agreement for the contract extension. When they understood there was no chance for renewal they rightly considered other options and Maignan's choice was spot on.
Still, Donnarumma claims he is happy at Paris Saint Germain: "I wanted to know something different and I feel that I made the right choice. I believe that PSG has always been in my destiny. They've been following me for years and have always made me feel their interest. It had to go like this. I am happy and proud to be here".
Even though he is now playing in France, the Italian national team goalkeeper continues to keep an eye on Milan: "As a fan, I follow everything with passion. I often hear from my former teammates, but also from Mr. Pioli. I'm happy with how things are going at Milan. I hope they get to the end by doing a great championship. I rejoiced for the derby won".
Donnarumma was also asked for an opinion on Maignan, who is replacing him with no regrets: "I follow him carefully and he made a good impression on me. I congratulate him on what he is doing. I'm happy for him and for all the boys".
---
READ MORE: Pioli asks AC Milan for two specific signings