Pioli asks AC Milan for two specific signings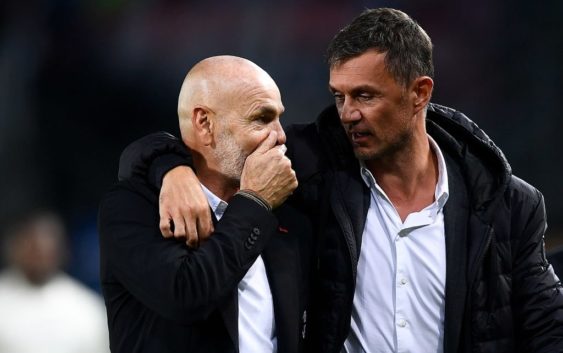 AC Milan coach Stefano Pioli wants to extend his contract with the club but also asks for two signings to improve the squad.
AC Milan coach Stefano Pioli had a long interview on Radio Anch'io Sport in which he basically said he wanted to be tied to the Rossoneri for life. The Italian manager made a clear statement. His contract with Milan will expire in 2023 and the Milanese management is considering renewing it.
According to Tuttosport, Pioli has recently knocked on the club's door to understand their intentions for the near future. Pioli has done really well since taking charge of AC Milan in 2019 taking the Red and Blacks back to Champions after a long period out of Europe. Pioli wants to know if the club plans to continue with him or change direction.
The club management has taken time. Pioli is highly esteemed by Paolo Maldini, Ivan Gazidis and Paolo Scaroni but they would like to get an important signal from the coach. That is a trophy, be it the Scudetto or the Italian Cup, to open a long and winning cycle together. Once the renewal has been obtained the coach will be allowed to focus more freely on building the squad for next season.
AC Milan can not afford to play the Champions League next season with the men counted in attack. However, Pioli has asked for two signings to cover the immediate void the departure of Franck Kessie and Alessio Romagnoli will leave. The contract of both players expire at the end of the season and, although no one is saying it officially, both Kessie and Romagnoli will leave as free agents.
Pioli is well aware that AC Milan need a top level central midfielder and defender. The two primary targets are Sven Botman and Renato Sanches who by many are considered, not replacements, but improvements over Kessie and Romangoli. Pioli asks for trust from the club through an extension and at the same time for the squad to be strengthened in the upcoming transfer window.
---
READ MORE: €30m winger is AC Milan's summer dream for the attack