"I rejected Milan, Barca and Juventus because I preferred the beach"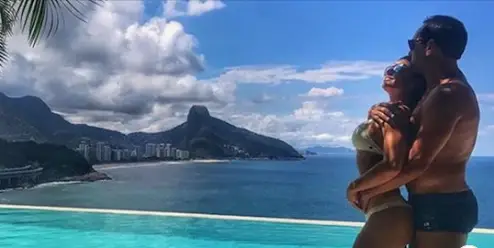 The former Brazil international and Fiorentina striker reveals that he refused Barcelona, Chelsea, Milan and Juventus. A choice he regrets now.
Edmundo was one of the strongest, prolific and ingenious strikers in the late 1990s and early 2000s, but his career was often hampered by his particular character and unique choices. Edmundo was one of those players who captivated crowds thanks to his extraordinary qualities that he showcased also in Italy with Fiorentina and then for a short time at Napoli.
With Fiorentina, Edmundo was one of the best players in the league, but in the 1998-99 season, when his team was fighting for the title, he preferred to fly to Brazil to attend the Rio Carnival, despite the injury of his attacking partner Gabriel Batistuta. A choice that changed the course of that season,
Fiorentina missed out on the league title at the end of the season, and as a result, Edmundo had a falling out with the club, his coach, and his teammates. But O Animal recently revealed that he had taken another decision that can be considered at least questionable.
Former Fiorentina striker Edmundo 
Interviewed by Ale Oliveira, the former striker admitted that he had rejected offers from various European big club to return to Brazil. "When I was young I had the opportunity to go to Europe, but I refused all the proposals. At 26 I went to play for Fiorentina, where I did really good.
At that point clubs like Barcelona, Chelsea, AC Milan and Juventus made me offers. I refused in order to return to Brazil. I was stupid. I made this decision because the salary was similar and above all because I wanted to be free to do what I wanted in Rio de Janeiro. I preferred going to the beach, drinking a beer and being with my friends".
READ MORE: Zidane wants AC Milan star at Real Madrid