English businessman almost acquired Milan before Yonghong Li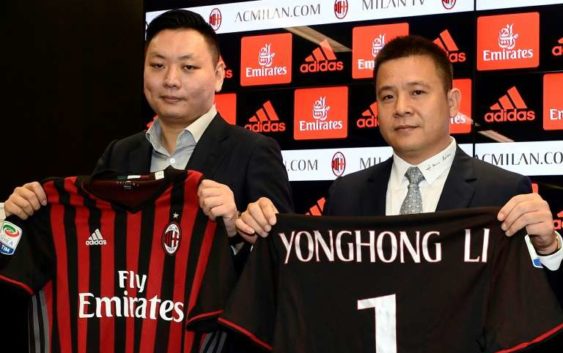 A year ago the unexpected happened: Silvio Berlusconi decided to sell AC Milan to Yonghong Li but the story could have ended very differently.
From 13 April 2017, AC Milan club became property of Chinese businessman Yonghong Li, who bought it from Fininvest via Luxembourg company: Rossoneri Sport Investment Lux. Other subjects were interested in the rossoneri, not only Bee Taechaubol who openly expressed his interest.
Carlo Festa, journalist of Il Sole 24 Ore, through his blog The Insider, reveals that before the arrival of Mr. Bee and Mr. Li, British banker Keith Reginald Harris had been close to buying Milan with some of his US clients. The 65 year old has a past in Morgan Grenfell, Drexel Burnham Lambert, Apax Partners and HSBC Investment Bank.
As soon as Keith Harris learned that president Silvio Berlusconi wanted to sell a minority stake of the clubs,the parties entered negotiations an agreement was very close to being found with the American consortium led by this banker. At the end negotiations failed due to price divergence regarding the total value of the club and so Fininvest started negotiations with Bee Taechaubol and Yonghong Li.
Keith Reginald Harris's clients include Chelsea's Roman Abramovich, and Fulham's Mohamed Fayed. He has also worked on Liverpool, Everton and Crystal Palace ownership transfer operations. Now, according to London financial environments, the British banker is looking closely at AC Milan's dossier. A new shareholder restructure could happen in fact if president Yonghong Li will not be able to refinance the debt to Elliott Management Corporation or fail to repay the sum loaned by the US fund by the end of October 2018.