"Enormous difference, key substitute changed the match" – Sacchi analyzes the derby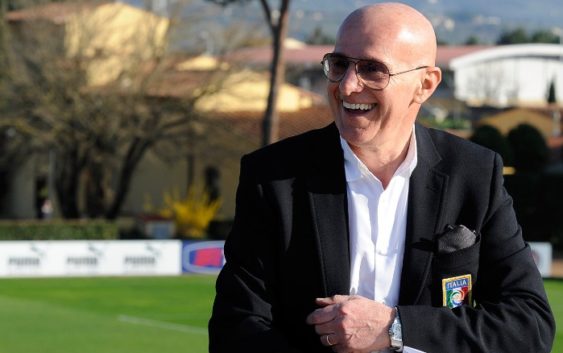 Arrigo Sacchi, the legendary AC Milan coach of the 80s and 90s, was called to comment on yesterday's derby between Inter and AC Milan.
Arrigo Sacchi began his interview by reiterating that Inter are still ahead of AC Milan: "The difference between the Nerazzurri and the Rossoneri was enormous, Inzaghi's players missed several goals. Milan was not coordinated, too much distance between the departments and then Kessie marking Brozovic did not convince me".
Sacchi meticulously analyzed the fluctuating performance of Inzaghi's team: "Inter deserved the advantage. They have shown that they have more physicality, more individual qualities and more experience. But then they acted as all the Italian teams do: once in the lead, instead of looking for the knockout, they concentrated on managing the match slowing down the pace. That's not good. You have to attack and have courage for ninety minutes or more".
On the Rossoneri side, Sacchi is absolutely convinced that Brahim Diaz's entry on the pitch changed the match "With Diaz, Milan got better and Brozovic was forced to run after an opponent instead of being chased by Kessie. Diaz caused problems because he received the ball in a dangerous position. At one point, Inter tried to survive but that doesn't work in football."
Sacchi praised the exploits of Olivier Giroud: "But we must be honest: before the goal he had almost never shot on goal. Then the game suddenly changed. Giroud was very good. A center forward like him suffers if he doesn't have the support of the whole team and for more than an hour he was isolated. But he is generous, he runs a lot, he is always ready. His move on the second goal was wonderful ".
According to the former coach, Maignan was the best in the pitch for AC Milan: "Giroud decided the game at least as much as Maignan. For me the goalkeeper was the best".
Now, the most important evaluations are made on the ranking. Milan have gone within one point of Inter, but according to Sacchi, the Nerazzurri remain the favorites: "Milan have shortened the distance in the ranking but Inter remain the strongest team. Now they will have to demonstrate maturity: it is not easy to absorb certain blows. But the qualities of Inzaghi's group are superior to those of the other".
Finally, Arrigo Sacchi gives a general interpretation of the derby: ""In Italy we often think as tacticians and not as strategists. We have seen strengths and weaknesses on both sides. Inter had a duty to push and didn't do it. Milan, in the first half, was only concerned with tackling the opponent and not creating. These are errors that you pay off on an international level".
---
READ MORE: Juventus tried to sign AC Milan striker in January