Fassone's first 100 days as AC Milan's CEO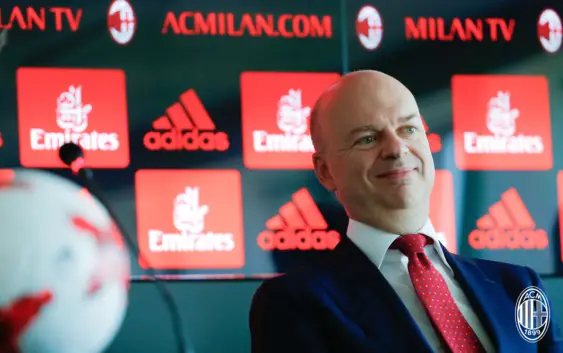 It took some time for the new ownership to acquire AC Milan but ever since, CEO Marco Fassone and Massimiliano Mirabelli have done a job to be envied.
Sunday will be exactly one hundred days since the establishment of the new Chinese ownership in Aldo Rossi street. The numerous and diffused doubts surrounding the name of Yonghong Li and the abilities of Marco Fassone and Massimiliano Mirabelli were debunked by the excellent purchases on the transfer market, already ten from late May to present days. What appears before the eyes of the fans, one hundred days after the closing on 14 April, is a completely different AC Milan, a Milan reborn in the sportive aspect as well as in the aspect of the enthusiasm that has accompanied Vincenzo Montella's team since the start of the summer tour where more than five thousand fans welcomed the new rossoneri players at Milanello gates.
The CEO and the sports director have largely kept the promise made during the first press conference by the new Milan's management to deliver manager Montella a completed squad by the start of the new season by signing, before the 5 July, Musacchio, Rodriguez, Andre Silva, Borini and Kessie. The purchases did not stop on the team's first gathering but they continued with an escalation on popularity culminating with the arrival of Lucas Biglia and Leonardo Bonucci, awaiting the last great purchase in attack.
Under the great work of Massimiliano Mirabelli and Marco Fassone a long period of scouting that has been going on for a long time, at least six months before entering Casa Milan, is finally materializing. The rossoneri traveled all Europe to look for transfer targets. Scouting that proved to be quite profitable considering the signings of Ricardo Rodriguez and Franck Kessie, two of the most followed players by all the new faces arrived in San Siro. It is not to be underestimated, however, the huge budget that the new Milan has had to reconstruct a squad that for too long was not worthy for the AC Milan name. Money and knowledge, a perfect match for the restructuring of Milan.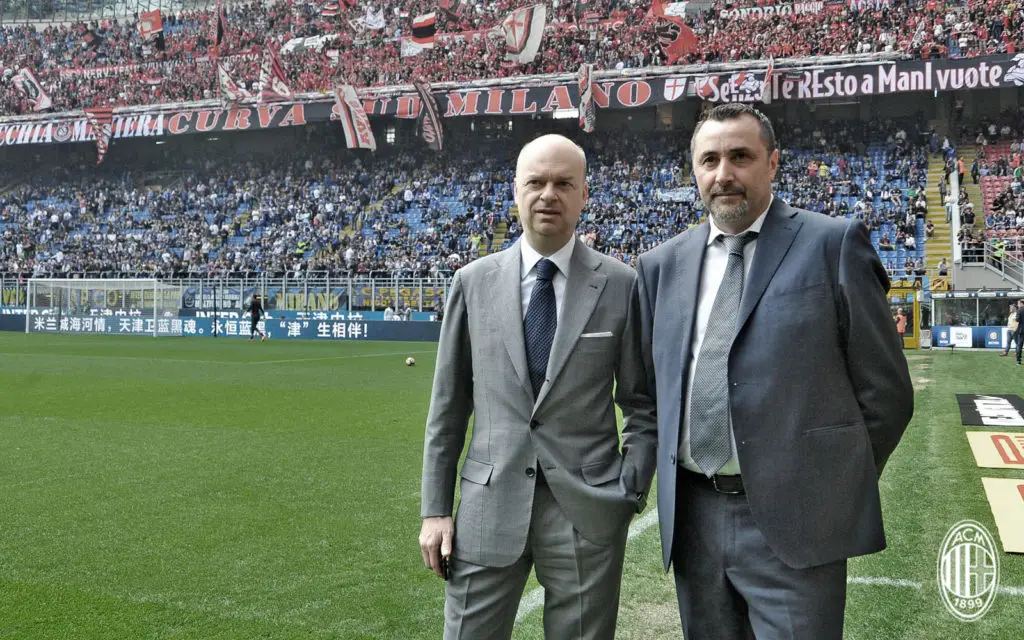 Thanks to a new way of communicating, clearer and more transparent than ever and the great achievements on the transfer market, Fassone and Mirabelli entered the hearts of the fans. It is, in fact, uncommon to see highly acclaimed and appreciated executives as Milan's CEO and sports director in the last few weeks, so much that the rossoneri fans, awaiting Bonucci's arrival at Casa Milan, even chanted choruses in honor of Fassone.  The "formal aspects" of the CEO and Mirabelli's pats have become the symbol of the rossoneri's summer and have fueled the enthusiasm that for some time was missing in this parts.