Milan present Bonucci: The club has made big investments, victories will come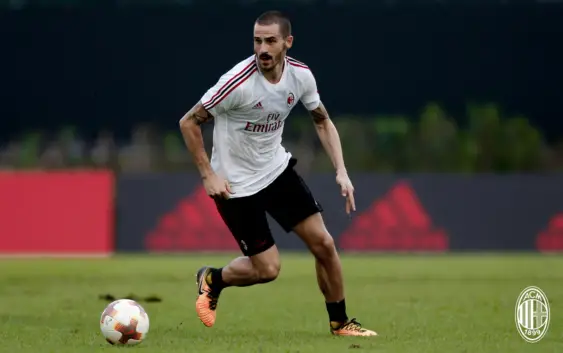 Leo Bonucci's transfer from Juventus to AC Milan was made official yesterday. The player was presented in China where he released his first official interview as a rossonero.
Leonardo Bonucci, together with Lucas Biglia was one of the latest arrivals to join the rossoneri. Perhaps the most important signing so far for a number of reasons (read here). AC Milan's next captain was a prestigious signing that demonstrated the seriousness of the rossoneri's project and a testimonial to the fact that San Siro still remains a much desired destination even without Champions League football. The 30year old's transfer from Juventus to AC Milan was made official yesterday.
This were the first words of Leonardo Bonucci during his official presentation, which took place in Shenzhen this morning:
Regarding the shirt number: "Something special was created that goes beyond reality – started the former Juventus defender. I entered with my toes in the locker room and yesterday with Franck Kessie (signed from Atalanta) we agreed. I thank him, he is a sensitive and intelligent guy. He left me the 19th which for me is an important number. Now let's go together towards one goal, to achieve the impossible that everyone so much desires. To continue my journey with this number, a number i relied in the most difficult moments of my career and personal life, is very important for me".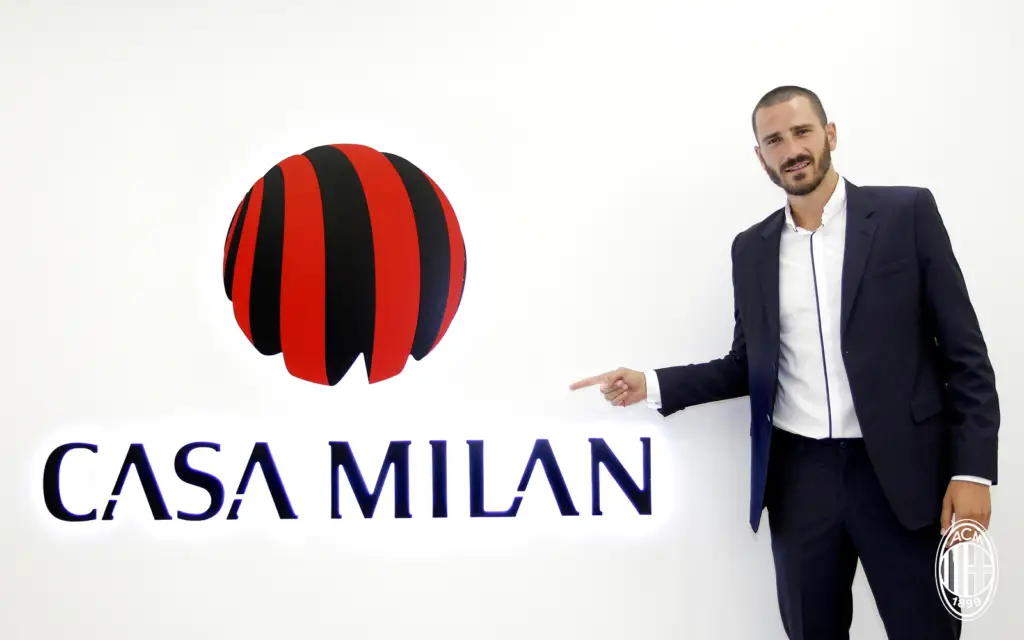 Regarding the seasonal goals: "The arrival in Milan and the supportive words that AC Milan fans have spoken for me, have given me great enthusiasm. The club has made great investments on the market thanks to the visionary eye of Marco Fassone and Massimiliano Mirabelli. Now it is up to us to increase the fan's enthusiasm with victories. On my social networks i wrote "United we can win" because the strength of the team is great. We hope to bring Milan back to the important role that this club deserves".