Fiorentina block AC Milan from signing of Rebic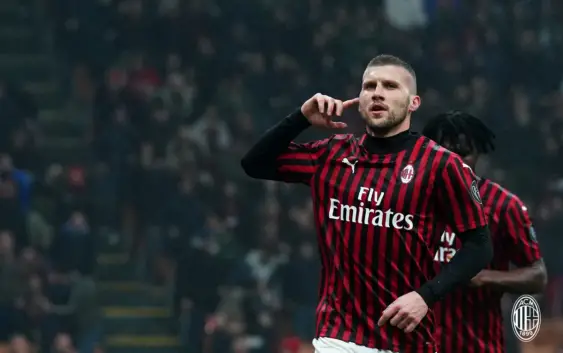 AC Milan want to sign Ante Rebic on a permanent transfer but Fiorentina is blocking talks with Eintracht Frankfurt.
2020 gave a new Ante Rebic to AC Milan. After a disappointing first part of the season in which he saw the pitch almost always from the bench, the Croatian striker exploded in the new year, scoring 11 goals in the league and dragging the Rossoneri towards the Europa League.
The 26-year-old left winger arrived at Milanello last summer on a two-year loan from Eintracht Frankfurt who in exchange signed Rossoneri striker Andre Silva with the same formula.
Rebic's excellent performances have pushed AC Milan to start talking about his permanent signing but there is a rather large obstacle that makes everything more complicated. La Gazzetta dello Sport explains that four years ago when Fiorentina sold Rebic to the Germans, Fiorentina has included a 50% future fee in the agreement.
In practice, if Eintracht collects € 30 million from the Croatian's sale, half of that figure must be paid to Fiorentina. For this reason, the German club is stalling talks and would like to wait a few weeks to set up an alternative route with AC Milan.
The increasingly probable change of the Rossoneri management, with the arrival of Ralf Rangnick in the dual role of sporting director and coach, will not change the plans of AC Milan that wants to make the transfer of Rebic permanent. The German coach appreciates the performances of Rebic despite their unproductive time together in 2014 at Red Bull Leipzig. That experience was not very happy also because of his young age, but now Ante is another player.
---
READ MORE: Why letting Ibrahimovic go is the right decision