Why letting Ibrahimovic go is the right decision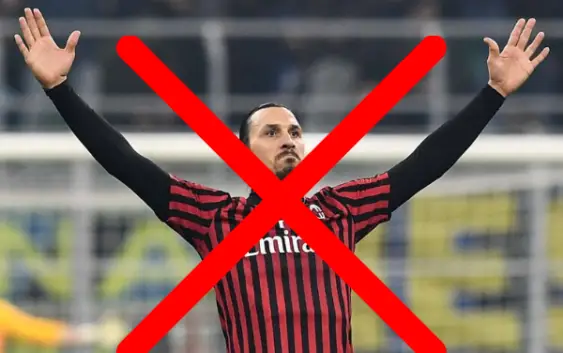 AC Milan striker Zlatan Ibrahimovic will leave the club at the end of the season and for different reasons it may be right decision.
A few days ago AC Milan extended the stay of Simon Kjaer for two more years. With the blessing of Ralf Rangnick, the Rossoneri decided the sign the Denmark centre back on a permanent transfer but have decided otherwise for Ibrahimovic.
For the Swedish centre forward the discussion is different. Since his arrival, the team has certainly benefited greatly, on and off the pitch. In the second half of the season Milan are performing at Champions League pace and, indeed, if Zlatan was part of Pioli's side since the beginning things would have been different.
But on a technical level letting Zlatan go may be the right choice since he cannot be part of Rangnick's project. The German coach needs great mobility up front, qualities that Zlatan can no longer guarantee at almost 39 years of age. Not only. The strong personality and the immeasurable ego that the Swede does not miss an opportunity to publicly express, would risk colliding immediately with the character of the next coach, one decidedly less diplomatic and less mild than Pioli.
"I don't know Rangnick but he knows me" was not an elegant statement and certainly will not help him stay. It is definitely not recommended to have two roosters in the same coop. Ibra's omnipotence delusions can also be 'nice' in the eyes of the fans, but at the base of everything there must always be respect for the coach, managers and owners.
The benefits he has brought can be exploited next year even without him. It may seem unpopular, but in Ralf Rangnick's AC Milan squad there is no place for Ibra and maybe rightly so.
---
READ MORE: AC Milan looking to sign former midfielder