Fiorentina open to selling Chiesa at lower price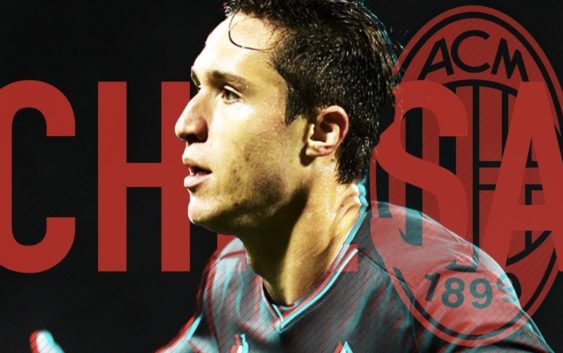 Fiorentina have informed AC Milan that they are willing to negotiate the sale of Federico Chiesa whos price tag is decreasing.
Today's edition of La Gazzetta dello Sport reports a sensational story concerning the transfer market. Fiorentina have opened the doors to the sale of Federico Chiesa to AC Milan.
La Gazzetta reports that talks are ongoing between the Rossoneri and the Viola. But the main theme was until recently Nikola Milenkovic, the number one target for AC Milan's defense.
Fiorentina continue to declare the Serbian defender almost non-transferable, but at the same time launched the sensational and unexpected proposal to Milan: "Are you interested in taking Chiesa?".
Unexpected opening from Fiorentina who are now aware that the sale of Federico Chiesa is just a matter of time. The problem concerns his price tag. Fiorentina ask 60 million euros for Italian winger, a figure that is considered not reasonable in today's market.
Milan are flattered by this 'offer', even if the main goal remains Milenkovic. Yet the Fiorentina's opening could have a sequel: Elliott Management will hardly grant an extra budget for such an important signing but with the formula of loan plus obligation to buy, things could change.
Furthermore, the real valuations of Milenkovic and Chiesa are realistically down. Especially as we move towards the end of the summer transfer window 25 million could be enough for the Serbian central and 40 for 22-year-old right winger. Furthermore, both players have refused to renew their 2022 expiring contracts. The sale of Lucas Paqueta would definitely help Milan bring Chiesa to San Siro.
---
READ MORE: AC Milan planning surprising signing in midfield