Two hypotheses on the mystery of Rebic transfer fee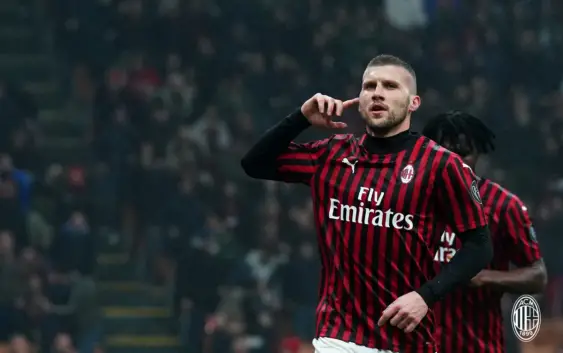 AC Milan have signed Ante Rebic on a permanent transfer but the clubs are refusing to reveal the details of the deal.
Ante Rebic is now officially an AC Milan player. Even though there was no doubt about it because the Croatian winger proved his worth by scoring regularly for the Rossoneri in the second half of last season.
An agreement was reached with Eintracht Frankfurt (one year later than the previous loan agreement) and contract until 2025. A beautiful certificate of esteem for a player who has given so much and who has always publicly expressed his will to stay at San Siro.
MYSTERY – Within 48 hours, the AC Milan management and the German colleagues settled everything. Andre Silva joined Frankfurt permanently, finally saying goodbye to Milanello, while Rebic signed his personal pact with the Diavolo.
As reported by La Gazzetta dello Sport (via MilanNews.it), however, the mystery remains about the figures of these operations. Mystery heightened by the Eintracht press release: "Both parties – it reads – have agreed not to disclose the terms of the transfer". All because of the fact that Eintracht Frankfurt owed 50% of Rebic's future sale to Fiorentina.
HYPOTHESIS – Waiting for feedback from the financial statements, various hypotheses are circulating. According to the German media, for example, Eintracht would have paid just 9 million euros for Andre Silva, a loss that Milan would compensate by buying Rebic at no cost at all thus avoiding paying anything to Fiorentina. Another track, however, leads to two tranches of 9 million for the Portuguese and something similar for Ante.
---
READ MORE: Fiorentina open to selling Chiesa at lower price