Florenzi non convincing, AC Milan consider sensational return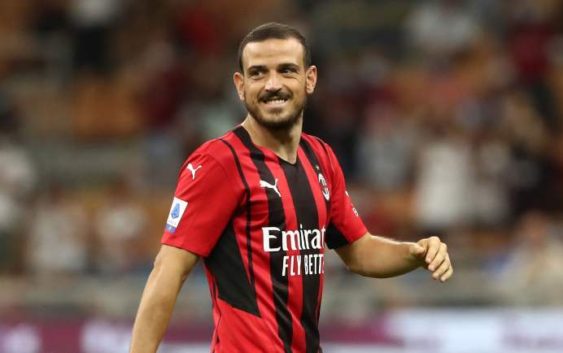 AC Milan are worried that Alessandro Florenzi is not reaching his best form and have started making plans about the future.
Alessandro Florenzi's injury casts further doubts on the investment that AC Milan made this summer. The Italian right back has undergone surgery on his knee and is expected to stay at least one month until full recovery.
Apart from his injury, there were already several doubts about Florenzi's functionality within Pioli's team. His first appearances were not convincing although influenced by his knee problem. The former Roma full-back had not reached his optimal form but at the same time he often seemed disoriented and confused within the Rossoneri schemes.
Alessandro Florenzi joined AC Milan on loan from Roma for a fee of 1 million euros with the option to make the transfer permanent at the end of the season. If something doesn't change soon it looks unlikely Milan will spend another 5 million for his permanent signing. Maldini and Massara are already thinking about the sensational return of Diogo Dalot if Florenzi's form doesn't improve.
AC Milan tried relentlessly during the summer to get Diogo Dalot back from Manchester. The Portuguese full-back wanted to return at San Siro too. After one year on loan with the Rossoneri he found serenity, regular play and confidence from Mr. Pioli. However, Manchester United were not open to let the 22-year-old leave on loan again because they wanted to monetize immediately from the sale of Diogo.
Now the situation has changed. Coach Ole Solskjaer clearly does not believe in Dalot's potential and Manchester are willing to let him leave in January. According to reports by todofichajes, Maldini and Massara have already resumed contacts to understand whether another return of Diogo Dalot is possible.
Diogo Dalot left a good impression on Pioli, the fans and the management. The Portuguese made 33 appearances with AC Milan last season scoring 2 goals and providing 3 assists.
---
READ MORE: AC Milan scouting €50m Benfica star