Franck Kessié to Leave Milan for Liverpool?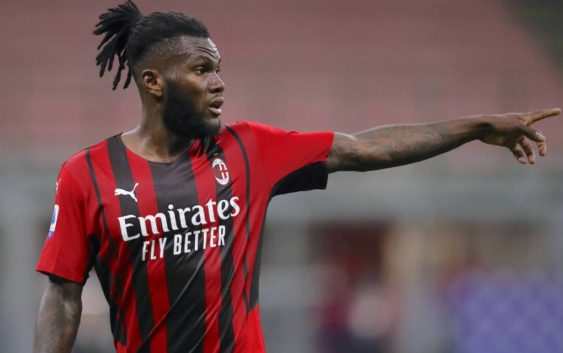 Liverpool has had its eyes on Ivorian central-midfielder Franck Kessié for quite some time. The 24-year-old player has been linked to a move to Anfield since this summer when a report from Corriere dello Sport claimed that the Reds were ready to meet any demand from the player and his agent in order to sign the player when his contract expires next summer. Now, it seems, the time has come for Liverpool to make good on its promise: a recent report by El Nacional, a Catalan news portal, claims that the Reds have come forth with a concrete offer worth 30 million euros.
Kessié has an impressive record already, and his departure to Liverpool will clearly bend the odds in their favour at your favourite Thai betting site. But will the offer be good enough?
Barca in the books
Franck Kessié joined Milan on a two-season loan spell from Atalanta back in 2017, and the two parties decided to make it permanent in 2019. His performance was satisfactory, to say the least: in 50 games, he scored 12 goals and helped Milan qualify for the 2021-2022 season of the UEFA Champions League, after missing from the tournament for almost a decade.
His performance, along with the fact that his contract is set to expire next summer with no renewal on the horizon at this point, has made him a prime target for a transfer. Several clubs were keeping tabs on him, with Barcelona being among the most serious contenders. According to El Nacional, the club is ready to offer him a 15 million euro signing bonus.
Enter the Reds
There are two reasons why Kessié is more likely to go to Anfield instead of Camp Nou.
First, there's the fact that Barcelona no longer has the pulling power of Lionel Messi, which has weakened the possible influx of high-quality players. Next, there's the juicy paycheck Liverpool is dangling in front of him, reported to be worth 30 million euros, a bit under 25.5 million UK pounds.
Liverpool is looking for a replacement for midfielder Georginio Wijnaldum who left Anfield for PSG this summer. Considering that Thiago has been sidelined a lot recently due to various injuries, Klopp may be bent on bringing some fresh blood into the team's midfield.
Kessié
Franck Yannick Kessié joined Atalanta's youth side from the Abidjan-based Stella Club in 2014. In 2015, he graduated, and joined Atalanta's first team for four seasons, three of which he spent on loan – first at Cesena, then at Milan. His time in Milano was fruitful, with more than 140 league games and close to 30 goals scored over four years.
Kessié is routinely capped for the Ivorian national team, and was part of Ivory Coast's Olympic football team as well.
---
READ MORE: AC Milan star tops Newcastle's shopping list