Galliani and Berlusconi hit back at Elliot over Serie D claims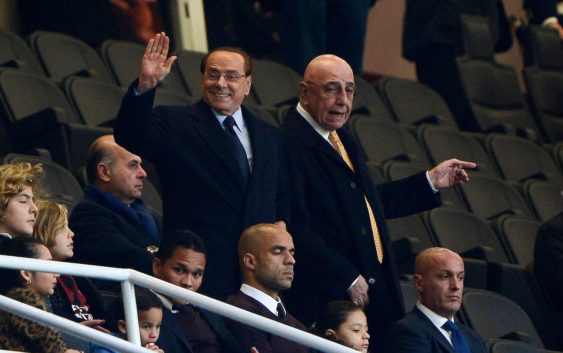 Adriano Galliani and

Silvio Berlusconi

hit back at Ivan Gazidis after his claims that Elliot saved AC Milan from being relegated to Serie D.
The words of Rossoneri CEO Ivan Gazidis at the press conference during Pioli's presentation shocked the AC Milan environment. His claim that "We had to save the club from Serie D" was not welcomed by former owner Silvio Berlusconi and Adriano Galliani. In an interview with Radio Anch'Io Sport, Galliani hit back at Gazidis.

"I have respect for the Elliott group, which however never bought Milan. We sold the club to Yonghong Li, who, in order to pay the fee he owed, borrowed the money from Elliott, who in turn had Milan as a guarantee. If Elliott had not lent that money, we would have kept the deposit and took back control of the club. We would enroll Milan in Serie A and Europa League for the 2017-18 season."
The affection for the Red and Black colors has remained intact, Galliani still follows Pioli's team closely: "The love for Milan is intact, both from the president and from me. Every Monday with president Berlusconi we talk about Monza and Milan. We reluctantly sold the club, we were forced to do it. The choices are always difficult to make. We hope that these new managers will bring Milan back to the glorious days of a few years ago".
Even harsher in his comments was former president Silvio Berlusconi."Milan relegated in Serie D? Who said that? Gazidis? Ah… These are phrases that you shouldn't say, or if someone wants to say them, he goes to the toilet, closes the door and says it. How can Milan go back to being Milan? It's simple but difficult to achieve: give it back to Silvio Berlusconi".
In the end, Galliano offered his opinion regarding the construction of the new stadium. "The second ring covers the visibility of the best part of the first ring. San Siro cannot be restructured. A new San Siro stadium 50 meters from the current one is again San Siro. I don't understand all these complaints about having a wonderful stadium less than 100 meters from the current one".
READ MORE: AC Milan name Rafael Leao price tag