Gattuso and Bonaventura interview on Milan vs Bologna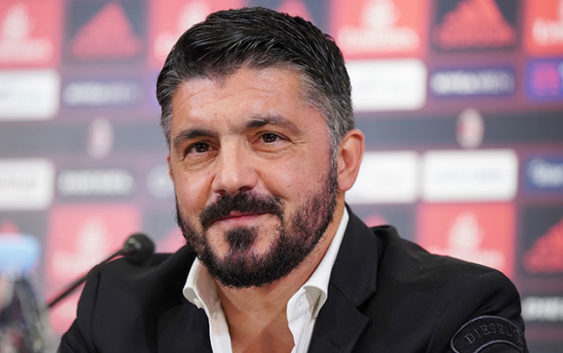 After the important win against Bologna coach Gattuso, match-winner Jack Bonaventura and Fabio Borini spoke to Milan TV about  

yesterday's performance.
The win against Bologna is a breath of fresh air for the players and Rino Gattuso who all really gave everything to take home the three points. And the Red and Black coach, in the second half, took some brave decisions to win the game and in the end, he got his reward. The gaffer was interviewed by Milan TV after the match:
TENSION
"I was tense more than anything else, I was feeling the pressure like when I was a player, probably even more in the dugout. We still have a lot to do, let's focus on the next game, but I want to to thank the team for showing how willing they are.
A LOT OF WORK
"We made too many mistakes in defence, giving Bologna too much space. We know we have to work and to improve, but wins can help. We can do a lot with this attitude. I was really pleased in the first half, aside from the chance we wasted that could have given us the goal for 2-0: we played vertically and had many shots.
ON BONAVENTURA
"I consider Jack one of the strongest midfielders in Italy, I told him so during the warm-up.
After the 2-1 win over Bologna, the match-winner Giacomo Bonaventura spoke to Milan TV. This is what he had to say.
ON HIS BRACE
"It's a beautiful evening for me, my goals gave us the win and I am really happy. I have worked hard to be back at 100 percent in these past few weeks, now I am feeling fine and I am pleased enough with my condition. We needed these three points but we must not stop here: let's focus on the next match. My second goal a striker's goal? I did well to find the space, but Borini's assist is the secret of success. I chose the right timing and I scored.
COACH AND TACTICS
"The coach gives you an incredible boost, we showed self-sacrifice. We are used to playing in a 4-3-3 as we played like this last season. Changing formation every week is not the great for the players, hopefully, from now we can play with one specific style of play. When I play up front I have to find the space and play deep close to the box. For a midfielder, it's important to score.
TURNING POINT?
"We hope this is the turning point of our season, recently luck had turned its back on us, but you make your own luck: the boss keeps repeating us this. This win is a boost in self-confidence.
After the game, Fabio Borini too spoke to Milan TV to comment on the 2-1 win at San Siro: "The group was always there, you probably notice more after a win. I am happy with the assist, I do everything for this team, no matter in which position I play. I am playing more as a defender than striker, assisting my team-mates is somehow like scoring a goal because I make others score". Formation: "4-3-3 helps us cover the space in the box better, we are more dangerous and we attack more, pressing higher up the pitch. There have been some moments were Bologna were forced in their own area". Positive moment: "I am enjoying this positive moment because, after some recent poor performances, it's now time to celebrate. The Curva Sud chanting my name made me happy, I want to make the difference remaining silent".
---
---