Gazzetta: Milan-Bologna, player ratings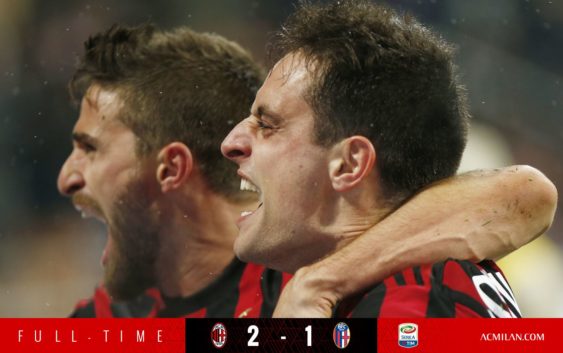 After almost three months AC Milan win again at San Siro against Bologna thanks to a brace from Jack Bonaventura. Positive home debut for Gattuso.
A home victory after so many disappointments for AC Milan means a lot. Gennaro Gattuso makes a nice debut in his first match at San Siro as coach of the rossoneri thanks to a brace from one of his favorite players Jack Bonaventura. But it is the reaction of the team, the desire to finally bring home the 3 points, that really stands out. Very positive signals also from many of the players seen on the pitch yesterday. Still many naive errors, but Rino Gattuso can be satisfied with how his team fought in general to get the best result.
As usual, La Gazzetta dello Sport publishes the ratings for all AC Milan player after last night's match, a general step forward in terms of performance and evaluations for the Rossoneri. Impossible not to reward with a 7 Giacomo Bonaventura (still a bit too low for our consideration), best on the pitch thanks to goals, insertions and a lot of effort on the left flank. Among the most positive, with a 6.5 rating, also former captain Montolivo who acts as a shield in front of the defense and saves Milan at least on a couple of occasions. Positive performance also for Donnarumma, Kessie and the usual versatile Borini.
Kalinic still appears too sterile, but takes a sufficiency for the winning pass in the rossoneri's first goal. 5.5 rating instead for an absent-minded Musacchio and too much of a dancer, and for Rodriguez who suffers a lot against Palacio and also for an Andre Silva who despite the technical qualities appears disoriented when he enters the field for the final assault.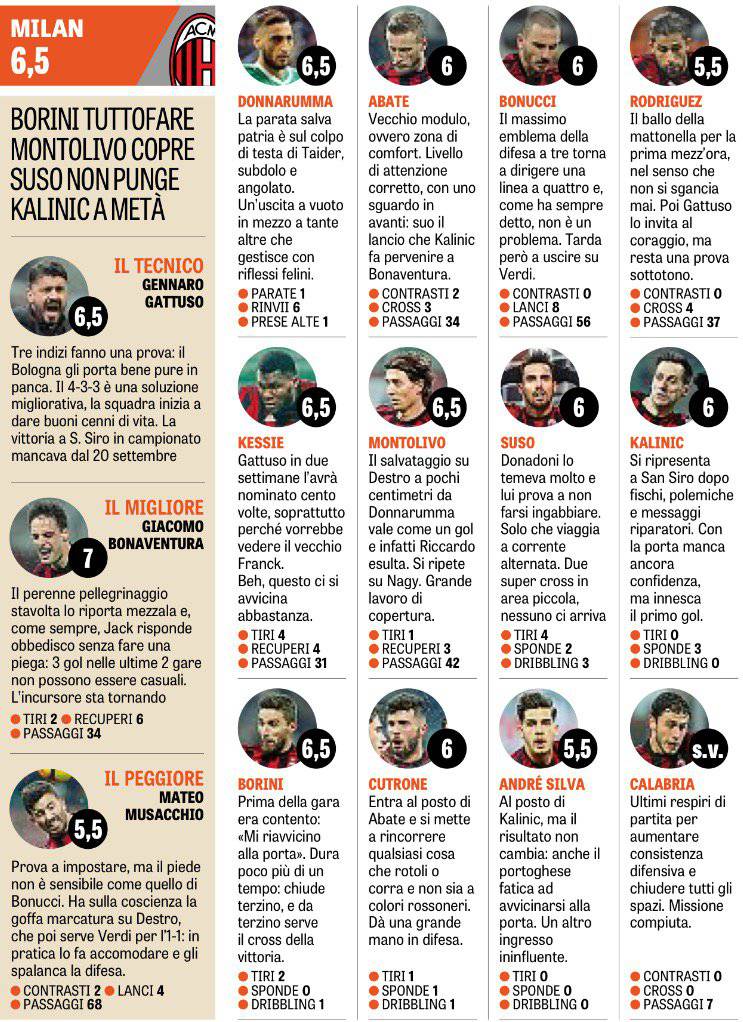 ---
---