Gattuso: "Burning defeat. I want more… much more"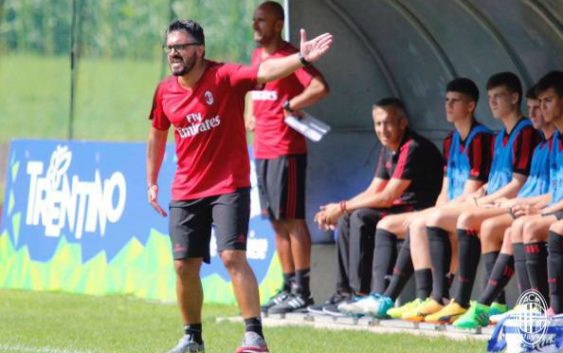 New coach Gennaro Gattuso commented on the defeat speaking to Milan TV and at the post-match press conference.
Not the European debut Rino Gattuso was hoping for in the manager's seat of the Rossoneri as he commented on the defeat interviewed by Milan TV and addressing the media at the conference in Rijeka. This is what he had to say.
ON THE MATCH
"It's a burning defeat. I take full responsibility for the choices I made, which are only mine. I would make them again as we have to play important games every three days. We tried to give some playing time to those who needed it. This is how things have been going lately, unfortunately, we concede at the first opportunity. The boys gave it all tonight, trying to play differently, but it wasn't enough.
PSYCHOLOGICAL ASPECT
"We needed a win as a morale booster. The match against Bologna is now even more important and we can't make any mistakes. I was expecting more today, this was a pretty poor show.
RESPECT FOR THE JERSEY
"AC Milan's shirt deserves respect. This bothers me a lot. We didn't come here to lose. We made some pretty clear choices, trying to start those who needed more playing time. But we need to turn things around and a change in mentality. We need more intensity and desire and all these things weren't there today.
ANDRÉ SILVA
"We all know his qualities, he's a player of international level. He struggled today, he looked like a foreign object in the team. When you have the opportunity to play for 90 minutes wearing AC Milan's shirt you have to do more".
It was a debut night for Gabriel Paletta too with the centre-back who for the first time had some playing time with the first team. The no.29 commented on the match speaking to Milan TV: "It's a heavy defeat. We wanted to make a good impression those who don't play that much, but unfortunately it went like this. We conceded a goal in the early stages of the match and it was immediately an uphill climb". On the team's recent performances: "I know almost all the boys here and I am sure that with the new coach we'll find that boost we were missing. It's not an easy period, but through hard work, we'll get through". And now full focus on the next game: "They all give something more when they play against AC Milan. We are playing Bologna on Sunday and we need to keep focused, with desire and positive attitude because we have qualities which I am sure will come out".
After Paletta, it was time for another veteran. These were Marco Storari's considerations: "It was not an easy game to interpret as we played with many players who hadn't had many chances to play so far. We are disappointed with the result and the performance, also because we never troubled their keeper while they scored twice from two chances. Worried? No, the coach made the right choices, many players had to focus on the next match to prepare for it the best possible way". On the team's moment: "I don't want to say it's bad luck. I hope we can come out of this situation and get back to winning ways, as soon as possible. We are confident that through hard work and desire to do well we can pull off a good performance on Sunday". What is it we need on Sunday? "We need teamwork and desire to take home the three points. I know the team has this will, so I'm positive".
---
---