Gattuso could answer Milan's €40m question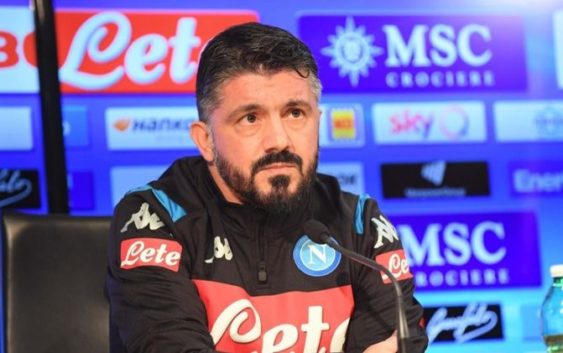 Current Napoli coach could be the answer to 
AC Milan's 40 million euros dilemma regarding Lucas Paqueta.
The situation of Lucas Paqueta keeps getting worse. The Brazilian midfielder is unable to establish himself at AC Milan and even on Sunday against Genoa he remained on the bench for the entire 90 minutes for the second consecutive time after the match against Fiorentina. Especially surprising is the fact that Stefano Pioli preferred Bonaventura and Davide Calabria in a match that the Rossoneri were in desperate need to recover.
The Italian midfielder has a contract due to expire on 30 June, a contract that will hardly be renewed and therefore is out of the project. Even more strange is to see a full-back and not an offensive midfielder like the Brazilian on the pitch. Clear signs that increasingly testify how Paqueta is approaching the end of his career at Milan.
Milan will try to find a solution in June so as not to waste the investment made one year ago. In January, the 22-year-old was linked with a move to PSG and Juventus, in a possible exchange with Bernardeschi. For the two clubs, however, Paqueta does not seem to be a priority any more and there aren't expected summer bids from both.
AC Milan are desperately hopping for a club to revive its interest in the former Flamengo and Gennaro Gattuso could be the answer. The Napoli coach is about to renew his contract with the Partenopei and plan the next summer shopping campaign.
Lucas Paqueta is reportedly a transfer target of Gennaro Gattuso who is looking a replacement for Allan, destined to leave. The Brazilian midfielder did really well under Gattuso during their half a season together but the change of coach impacted him negatively. The €38.4 million signing of Milan could leave for much less or on loan.
---
READ MORE: Arnault to buy AC Milan and lure Messi for €300m