Arnault to buy AC Milan and lure Messi for €300m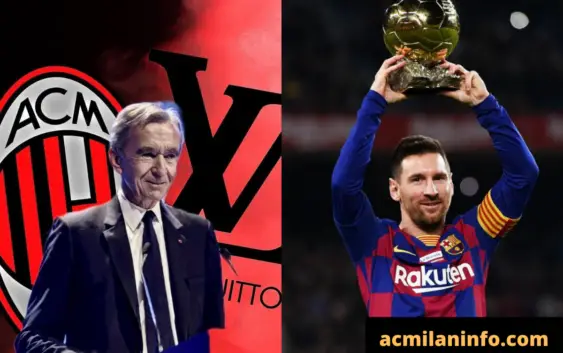 7 Gold claims that AC Milan will be sold to Bernard Arnault who is planning a sensational transfer campaign.
Despite the continuous denials from the Arnault family and Elliott representatives there are still reports who claim that Milan will be sold at the end of the season. 
According to 7 Gold, transfer expert Fabio Santini, Elliott have practically already sold AC Milan to Bernard Arnault, the French billionaire who operates in the luxury goods sector. The owner of the LVMH group is one of the wealthiest men in Europe, given his enormous heritage and tremendous international success.
Santini reports that Arnault has offered around €1 billion to buy AC Milan. A proposal deemed satisfactory by Elliott and the Singer family who are ready to sell Milan after controlling the club for two years.
The alleged project of the French tycoon would be sensational: immediate investments on the transfer market and hunting for top-level champions with superstar Leo Messi on the top of Arnault's list of target. The Barcelona striker has yet to renew his contract with the Blaugrana. A dream signing that would cost 300 million in total.
Gianluigi Donnarumma will also be an integral part of Arnault's Milan. The Italian goalkeeper, currently considered as a possible sacrifice, could receive a tempting proposal to renew his contract and become the face of the new Milan.
---
READ MORE: Rangnick set for imminent arrival but with Pioli staying