Gattuso has chosen his senators: here's how the Rossoneri united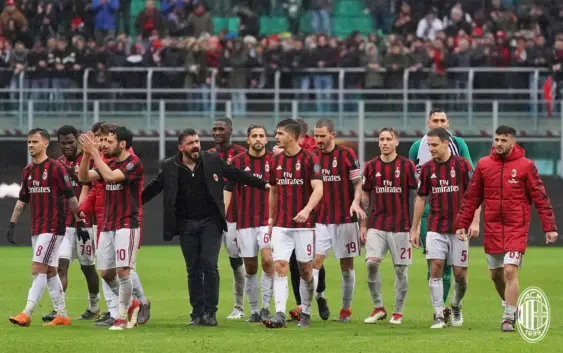 Coach Gattuso is doing a great job at AC Milan since taking over from Montella but nothing would have been possible without the help of his senators.
Rino Gattuso brought Milan back to life after a very disappointing first half of the season and he did it by first establishing some basic rules inside the sports center such as commitment, high pace in training, the sense of belonging and the desire to become a group. Thanks to all this, the AC Milan squad has regrouped and in 2018 have obtained eight wins and a draw in the league and also reached the final of the Italian Cup.
As reported by today's edition of Tuttosport, from day one, Gattuso worked hard on the players mentality and wanted to talk to a small group of them including Bonucci, Biglia, Montolivo, Abate, Storari and Musacchio. They are the senators chosen by Rino to help him revive the Rossoneri's locker room that has had many problems in recent years. If there is something wrong or someone does not respect the rules, a look by one of these players is enough to make things right.
Now the Rossoneri are much more united and compact group and everyone is on the same side, including those who may be playing little at the moment. The senators are the most experienced players and therefore they are very useful for the many young footballers of AC Milan, who can learn a lot from them. This is one of the great merits of Gattuso, who in a few weeks lifted Milan and brought them back in race for a Champions League place.
---
---