Gattuso confirms strikers stay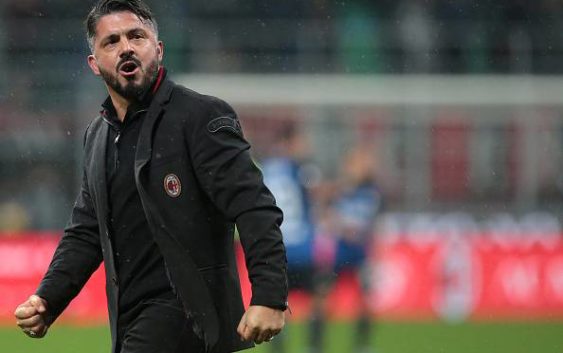 At a time when Massimiliano Mirabelli is trying to bring in a new striker at AC Milan coach Gennaro Gattuso depicts a different situation.
The Rossoneri are living a period of high tension. In a moment when sports director Massimiliano Mirabelli wants to close several deals as soon as possible UEFA's latest decision has complicated the situation and now the future of the club is in big doubt.
Whatever the case, coach Gennaro Gattuso is concentrated only on the pitch and continues his work with the current squad hopping that his team will be allowed to play Europa League next season. Today, in an interview with Milan TV, Rino confirmed that the club will hold both Nikola Kalinic and Andre Silva despite a disappointing season from the two strikers.
Gattuso said: "Kalinic and Andre Silva? I hope that they will improve, Andre Silva has scored some goals. All of you keep talking about their departure but we will hold onto them both, tightly". Surprising words by the coach. It is widely expected that at least one of the two leaves San Siro unless UEFA's finale ruling imposes transfer ban for the Rossoneri this summer.
---
---