Gazidis talks about the future of Maldini, Ibra and Donnarumma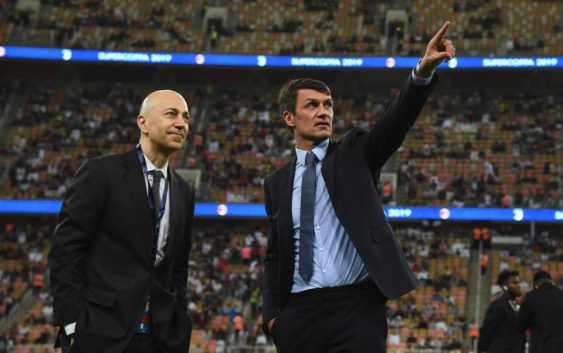 AC Milan CEO Ivan Gazidis talks about the future of Paolo Maldini, Zlatan Ibrahimovic and Gianluigi Donnarumma.
After Pioli… Maldini. The Italian coach has renewed his contract with AC Milan for the next two years, while the current technical director of the Rossoneri has not yet made a decision on the future. If Ralf Rangnick had arrived, there would be no doubts: Paolo would have left the club. But the permanence of Rangnick in Germany inevitably shuffled the cards.
And now Gazidis hopes that the former captain can continue his journey with the club. "He has two years of contract and I expect him to stay. We talk every day, his contribution is very important".
The Milanese CEO also discussed the situation of Zlatan Ibrahimovic with Corriere della Sera. The permanence of the Swedish striker, just like Maldini, is still uncertain: "I can't say if Ibra now has more chance of staying. He gave us a great hand, since he arrived. He has put passion, instinct, talent. He has helped the younger players. A phenomenal player. We will decide together".
A consideration also on Donnarumma, who against Sassuolo reached 200 appearances with the Red and Black shirt: "A flag, a symbol, incredible that he is only 21 years old, I hope our paths continue together".
While on Stefano Pioli, Gazidis said: "We chose him because he is the right person to coach Milan that we have in mind. So not only for the latest results or because very little time is missing from next season. But for how he made the team play, in an entertaining, vertical and modern way. And for his seriousness, his professionalism. He never put himself in front of the team and the project. That's what a real coach does. That's why we chose him. In addition to being a great coach, Stefano Pioli is a great man".
---
READ MORE: The true reasons why AC Milan pulled the plug on Ralf Rangnick