Gazidis' offer for Donnarumma's renewal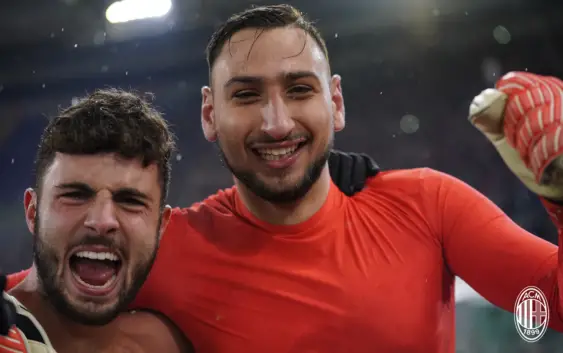 Ivan Gazidis prepares the plan to convince the Donnarumma and his agent Raiola. A renewal that suits both parties. 
Gianluigi Donnarumma is the true top player of AC Milan and there is little doubt on that. He demonstrated it again against Juventus, with a couple of monstrous saves. This also included the penalty kick by Cristiano Ronaldo. In Italy, only Sorrentino of Chievo Verona had succeeded in stopping Ronaldo.
However, Gigio's contract expiring in 2021 is a great concern for the Rossoneri. Corriere della Sera takes stock of the situation and reveals some news on the ongoing negotiation with Mino Raiola.
The face to face meeting with Ivan Gazidis is expected around the end of this month. The deal is not easy: Gazidis would like to offer a salary of 5 or 5.5 million euros per season plus bonuses to reach the current 6 million and possibly even exceed them. The positive news is that Donnarumma wants to stay at AC Milan. He is too tied to the Red and Black colors and would like to continue his career at San Siro. But he, like Raiola, asks for guarantees, both economic and technical.
An advantage for Milan is the devaluation of the players market value after the Coronavirus crisis. Raiola himself is aware that this is the worst time to sell. That's why the best solution for everyone is a short-term renewal, a new contract expiring in 2023 or 2024, and then resuming talks in a year.
This would be advantageous also for Milan because it would allow the club to buy time. The current deadline, that is until 2021, is a real threat for the club, which from January onwards risks losing their most valuable player for free. And it would be irreparable damage.
---
READ MORE: AC Milan complete first summer signing