Ibra's future plans revealed after heated confrontation with Gazidis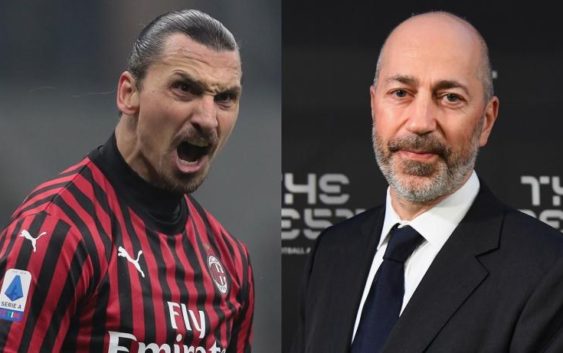 At the end of the season Zlatan Ibrahimovic will say goodbye to AC Milan but the Swedish striker has unfinished business until then.
The future of Zlatan Ibrahimovic is one of the many issues at Casa Milan. The verbal clash with Ivan Gazidis this week, however, has cleared any doubts. At the end of the season the Swedish striker will bid farewell to AC Milan reports La Gazzetta dello Sport.
In the first meeting between the squad senators and Ivan Gazidis, after the Coronavirus emergency, Zlatan didn't hold back. Ibrahimovic blasted Gazidis for his continuous lack of presence at Milanello and expressed his serious doubts about the Rossoneri project leaving Gazidis totally unprepared.
Nevertheless, Zlatan has still business at Milan before he leaves. His plan, according to La Gazzetta, is to achieve European qualification and then say goodbye to Milan. The 38-year-old striker is working hard these days to get back as soon as possible on the pitch after a less serious than expected calf injury. He hopes to return for the 28 June match against Roma.
Some sources claim that Ivan Gazidis and Ibrahimovic will still have a face-to-face meeting in the future to discuss his renewal. However, Gazidis wants to wait for the end of the season before resuming renewal talks. This applies to Ibra, to Rangnick and also to Paolo Maldini.
Nevertheless, Zlatan seems to have already decided his path. He will help Milan to conquer a place in Europe, even if it is not the Europe he likes (but the Europa League is his last trophy with Manchester United in 2017), and then greet the club. His most likely destination is a return to Sweden, at Hammarby, the team he co-owns.
---
READ MORE: AC Milan complete first summer signing