Gazidis pockets huge payday from AC Milan ownership change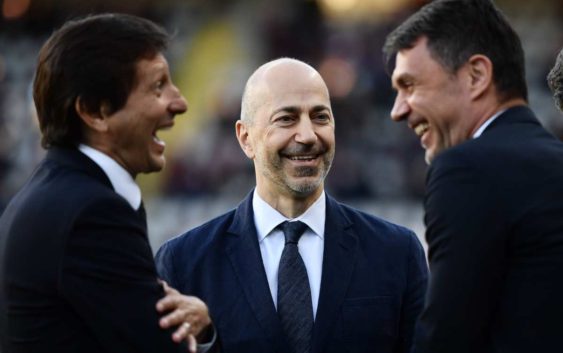 Rossoneri CEO Ivan Gazidis is one of the big winners from Elliott Management's AC Milan club sale to RedBird Capital.
In the summer of 2018 Elliott Management took control of AC Milan club after former owner Yonghong Li failed to repay the €303 million loan debt owed to the American hedge fund. Latter, Elliott appointed Ivan Gazidis as the new CEO of the Rossoneri club after convincing the South African executive to abandon his long-time position at Arsenal.
In a short period of four years AC Milan continuously improved their financial situation by increasing revenues and lowering costs. Elliott's short term plan for the club proved successful with AC Milan getting crowed Serie A champions last year.
Successful results on the pitch were rewarding for Elliott Management who eventually sold the club to RedBird Capital for a figure of 1.3 billion dollars, plus half a billion in bonuses. Gerry Cardinale is the new owner of AC Milan club while Elliott secured a healthy profit in just a few years.
Another big winner of AC Milan's ownership change is Ivan Gazidis. According to now confirmed reports, the AC Milan Chief Executive Officer will receive a €20 million payment now that the closing is officially completed. That's because of a special clause in the contract between Gazidis and Elliott. The Rossoneri CEO will receive 5% of the capital gain from AC Milan's sale.
The Gerry Cardinale era will start very soon with important changes expected to take place in the coming months. Ivan Gazidis is set to leave after after his contract expires in November. The new American owners will appoint another CEO while president Paolo Scaroni has been reconfirmed in his position. The other two other important management figures of the club, Paolo Maldini and Frederic Massara, have already signed new contracts until 2024.
---
READ MORE: AC Milan's worst signings EVER