Gazzetta: 4 Players that can guarantee enormous capital gain to Milan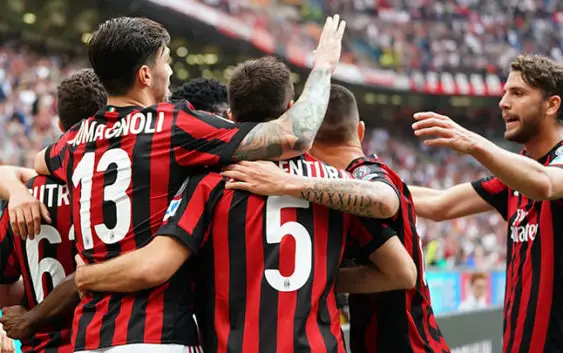 Massimiliano Mirabelli and Marco Fassone have promised important purchases this summer but first AC Milan my be forced to sell some players.
With or without Europa League, Il Diavolo has a clear vision for the future. The club has in fact prepared two plans for the transfer market. In the worst case scenario, without Europe, player sales will be essential for the club. According to La Gazzetta dello Sport, although AC Milan isn't necessary forced to sell its gems a sacrifice could happen. Four are the names that would guarantee enormous capital gain to the club.
Gianluigi Donnarumma is the most obvious example. He is not a purchase but rather a product of the youth sector: selling him means total capital gain. The Rossoneri won't accept bids less than 70 million euros but today none goes beyond 40 million. Also Giacomo Bonaventura is high in this list. Arrived from Atalanta for about 7 million he is worth at least 25 million. The dynamic midfielder is one of the most wanted AC Milan players on the market.
Like for Gigio even a possible sale of Suso would represent a total capital gain because he was signed for only 1 million from Liverpool. The talented right winger has a 38 million release and any club interested in his services will have to play the full figure. Finally, Alessio Romagnoli, paid 25 million three years ago, today he is worth at least twice as much but 30% of the profit goes to Roma.
In addition to these we can also add Davide Calabria, Manuel Locatelli and even Patrick Cutrone. However, we would like to emphasize that AC Milan are not forced to sell these players. Indeed, many of them are considered untouchable. Apart from Donnarumma, whose situation is to be defined, the others are not on the market. Especially Romagnoli who this season has became among the best central defenders in Italy and beyond. As well as Suso and Bonaventura, key players for coach Gennaro Gattuso. But you know, the transfer market is unpredictable.
---
---