Gazzetta: AC Milan 3-1 Olympiacos, player ratings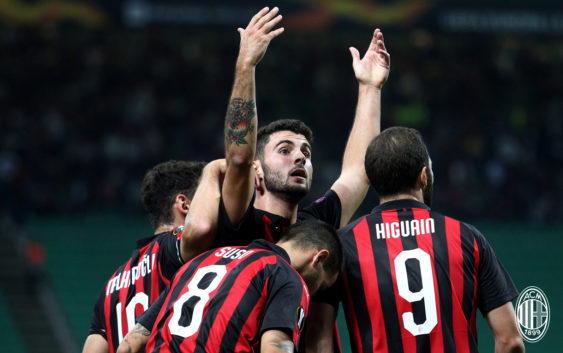 AC Milan complete a fantastic comeback against Olympiacos thanks to goals from Cutrone and Higuain. Six points in the first two Europa League games for the Rossoneri.
Coach Gennaro Gattuso hoped for answers, instead he was disappointed by some players. Except for Pepe Reina, yesterday, the "new" faces failed to deliver. Just think that the worst on the pitch yesterday who, according to La Gazzetta dello Sport, was Tiemoue Bakayoko. A horrendous 4,5 for the French midfielder but also the perfect image of his game:
"Unfortunately there are no other words: a disaster. Intricate, inaccurate, the Greeks nearly double the lead exploiting a mistake from him. To be rebuilt", is the comment of the newspaper. In defense, a well deserved 7 for Ricardo Rodriguez who offers the best display among his colleagues. 6 for Pepe Reina, Davide Calabria and Alessio Romagnoli. Awful instead Cristian Zapata. "A seasonal debut to be forgotten quickly. Cristian is often often late in his interventions or he just forgets to mark his opponent like in the moment of Olympiacos' goal. The Rossoneri definitely need a new centre back for January.
High ratings instead for the midfield and attack. 6.5 for the metronome Lucas Biglia who is forced to do the dirty work more than usual, same assessment for the unfortunate Giacomo Bonaventura. Very underwhelming the performance of Samuel Castillejo on the left wing, 5 for the Spaniard. The former Villarreal, in fact, is confusing, loses balls and also cancels a goal for the Rossoneri. Different speech for Suso, 6.5, and Gonzalo Higuain with an inevitable 7, as well as Hakan Calhanoglu.
The highest ratings are inevitably for them: Gennaro Gattuso on one side, Patrick Cutrone on the other. 7.5 for both. The coach has the merit of overturning the game with two some spot-on substitutions. The young striker instead enters the game 20 minutes before its end and changes the result, huge contribution from the 20 year old. The Rossoneri talent, underlines the newspaper, appears to have matured.
---