Gazzetta: AC Milan 3-2 Chievo Verona, player ratings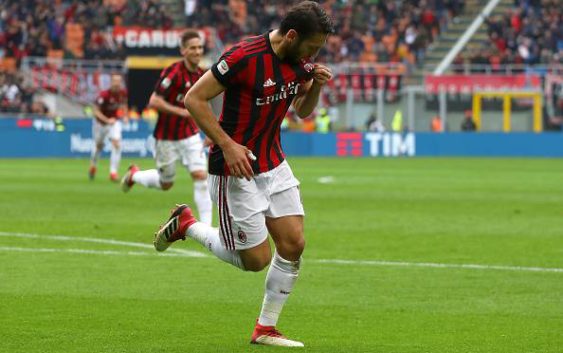 A fluctuating performance from AC Milan, perhaps less continuous and careful as Gennaro Gattuso would like, but certainly positive and winning.
Perhaps AC Milan do not play the most spectacular football in Italy, nor have the best bench players among the top teams, but right now in terms of determination, organization and desire to win the Rossoneri are second to none. The red and blacks have relied on their hearts to overcome obstacles and grab a precious, almost unexpected, 3-2 win over Chievo Verona.
As usual, La Gazzetta dello Sport publishes the ratings for each Milan player part of yesterday's match. The best is again Hakan Calhanoglu (7.5) in exponential growth, who scores, illuminates the game and also wins a penalty in the final moments of the game. Very well also Suso, rewarded with 7.5 for some crazy tricks and many assists for his teammates. Positive performance also by the various Bonucci, Cutrone and of course Andre Silva (7), who enters, scores and gives depth to AC Milan.
However some flops must be reported: bad Fabio Borini, who fails to perform as right back, he takes a 5 for a distracted and suffering test, guilty on the temporary 1-1 of Chievo. Insufficient also the performances of Zapata, a Rodriguez who suffers the match intensity and a Kessie that runs a lot but creates little, failing to transform the penalty in goal at the end.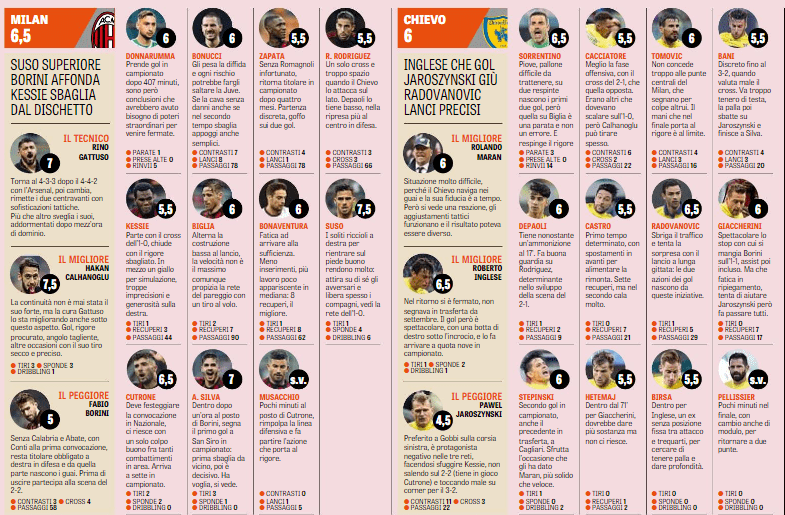 ---
---