Gazzetta: AC Milan favorites to sign Fiorentina star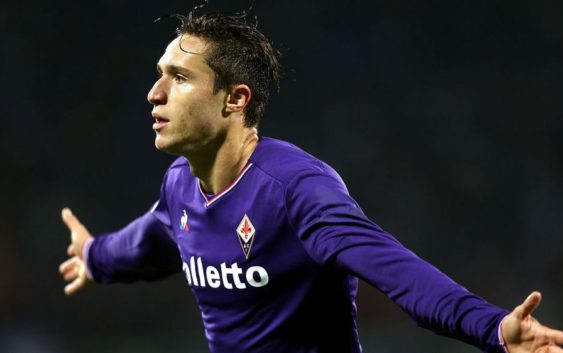 Fiorentina star Federico Chiesa is taking Italy by storm. Many clubs are interested in him but the young winger prefers a move to AC Milan. 
All crazy for Federico Chiesa. The great performance offered against Poland has put the Viola gem even more on the spotlight. Juventus has been inquiring for some time (the last attempt by Marotta dates back to last August), but the Bianconeri, according to today's edition of La Gazzetta dello Sport, would not be the first option in case Chiesa decides to bid farewell to Fiorentina. The sensational news, writes La Gazzeta, is that AC Milan has overtaken Inter in the race for his services.
According to rumors, the Rossoneri would be the preferred destination of the 20 year old right winger. In the eyes of the Chiesa family Milan offers superior guarantees regarding the desire to grow and return (in a short time) competitive both in Italy and in Europe. Among other things, the football models of young Federico have always been Kaka and Shevchenko, two AC Milan icons.
Father Enrico, however, would like to extend his contract with Fiorentina for one more year to guarantee the Italy international continuity on the pitch and a salary of around 2.5 million euros. The idea would be to stay in Florence for one more season but as long as Fiorentina participates in a European Competition. If the Rossoneri qualify for Champions League next year it would be much easier for Leonardo and Paolo Maldini to close a deal next summer.
The 20 year old winger is regarded as one of the most promising talents of Serie A. Federico Chiesa is known as a fast, skillful, and hardworking player, a great dribbler with good technique. So far he has made 73 appearances with Fiorentina scoring 11 goals.