Gazzetta: Austria Wien-Milan, player ratings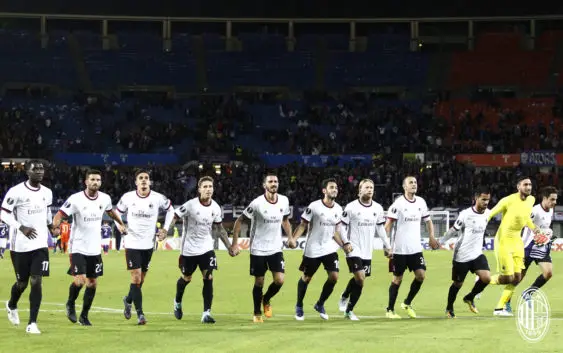 AC Milan make a fantastic win in Austria thrashing 1-5 the local side. Excellent performance from all the rossoneri players especially for Andre Silva and Calhanoglu.
An important reaction was expected and the team didn't disappoint. AC Milan leave behind the ugly result in Olimpico clearly demonstrating that it was just a false step. The red and blacks come out of Vienna with a net success and are ready to focus on Serie A's next game versus Udinese.
The 5-1 victory against Austria Wien is well deserved and full of positive moments, both in terms of the game shown collectively and in the performance of the individuals, some of whom were more than capable to exploit the chance given by manager Vincenzo Montella after the little space found in the league.
As usual, La Gazzetta dello Sport publishes the ratings for all the players of the two teams who went out on field in Vienna yesterday. Among the rossoneri it's impossible not to reward Andre Silva, with a well deserved 8 rating for the three goals scored but also for the good offensive movements often cutting the home side in two. High praise also for the Turkish midfielder Hakan Calhanoglu also rewarded with a 8, another decisive element contributing with goals, assists, and luxurious plays.
Positive also the performance of other AC Milan players. Franck Kessie takes a good 6,5 forgetting the bad test at the Olimpico, the same rating for Lucas Billa, Suso (only 30 minutes on the field) and Kalinic. Okay, too, the defensive line, which is largely sufficient considering the sporadic dangers in Gigio Donnarumma's parts. Flop for centre back Cristian Zapata, who takes a 5.5 rating thanks to defender Borkovic, who loses him at a corner kick and scores the Austrians only goal.