Gazzetta: Hakan out, AC Milan lead the race for Argentine star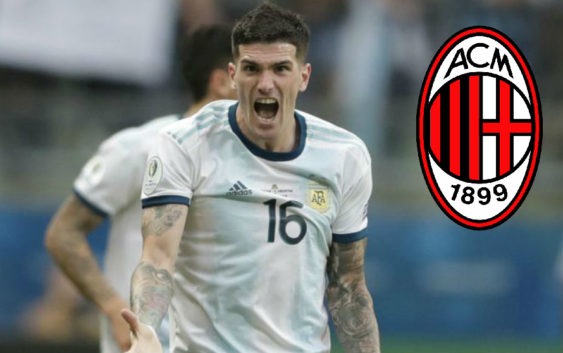 AC Milan are leading the race for Udinese star Rodrigo De Paul with Hakan Calhanoglu likely to leave shortly.
The signals arriving from Hakan Calhanoglu's front seem increasingly negative. AC Milan appears to be far from reaching an agreement with the Turkish playmaker, who is therefore rapidly approaching the expiration of his current contract.
There is still a considerable distance between the Rossoneri's offer of 4 million euros and the high demands of his agent. At this point the renewal is highly unlikely and Milan are already on the move to find his replacement. According to La Gazzetta dello Sport (via MilanNews.it), the number one transfer target for the attacking midfielder role (and Pioli's top pick) is Rodrigo De Paul.
De Paul had a great season this year scoring 9 goals and assisting 10 in 36 Serie A appearances. The 27-year-old Argentine midfielder has attracted the attention of several clubs and it will not be easy to snatch him from Udinese. Despite a bid from Atletico Madrid, AC Milan are leading the race for De Paul reports Gazzetta.
AC Milan, as reported by La Gazzetta dello Sport, can count on the Hauge card (valued at 15 million). Udinese are among the admirers of Jens Peter Hauge and have asked to sign the Norwegian winger either permanently or on loan. Maldini and Massara aim to include Hauge in order to drive down the price tag of De Paul.
Under these conditions, AC Milan are in a more advantageous position for the Argentine midfielder. In addition to Hauge, obviously, the Rossoneri should put a check for 20-25 million on the table to close the deal. The plan of the management is clear: Calhanogluout, De Paul in.
---
READ MORE: Pioli has explicitly asked AC Milan to sign €35m winger