Gazzetta: Milan 2-1 Udinese, player ratings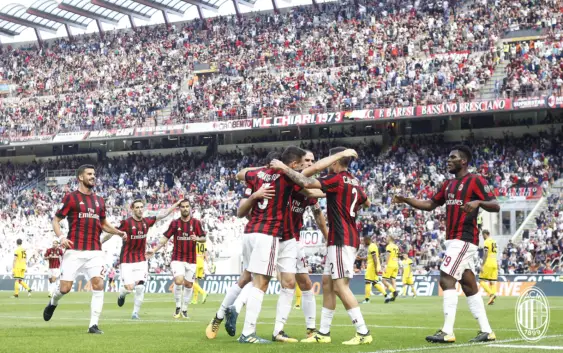 After the excellent performance in Austria, AC Milan take another victory this time in San Siro against Udinese thanks to a double by Nikola Kalinic.
A positive overall performance, apart from some avoidable errors in defense. However, AC Milan are slowly building its own technical and tactical identity. Last year it was very hard to take three points in suffered games against difficult opponents like Udinese.
The 2-1 score against Udinese is the result of a rather concrete attacking and a mature performance, especially in the middle of the field where things have started to work in the best possible way and on the wings the push consistently, thus stimulating and adding sprint to the 3-5-2, a formation that between various tactical precautions appears to be the ideal choice for Vincenzo Montella's team.
La Gazzetta dello Sport today has published as usual the ratings of all the players for the challenge between AC Milan and Udinese. It is impossible not to mention the sniper Nikola Kalinic whose double decided the match and with an 8 rating is considered man of the match. But also Lucas Biglia, awarded  a 7 in the lead show in the middle after the difficulties against Lazio. Same rating for 'turbo' Ricardo Rodiguez, tireless and comfortable on the left.
Not bad even Davide Calabria on the right, who make Conti's absence not to be felt for the moment. Kessie is the usual tank and Musacchio becomes his best self in the defensive line of three. Flops? 5.5 for a Jesus Suso still uncomfortable with his second-striker position while Alessio Romagnoli's performance, awarded a 4,5 due to the suicidal back pass that gives Lasagna the ball of the momentary 1-1, is to be forgotten.