Gds: AC Milan betrayed by its big names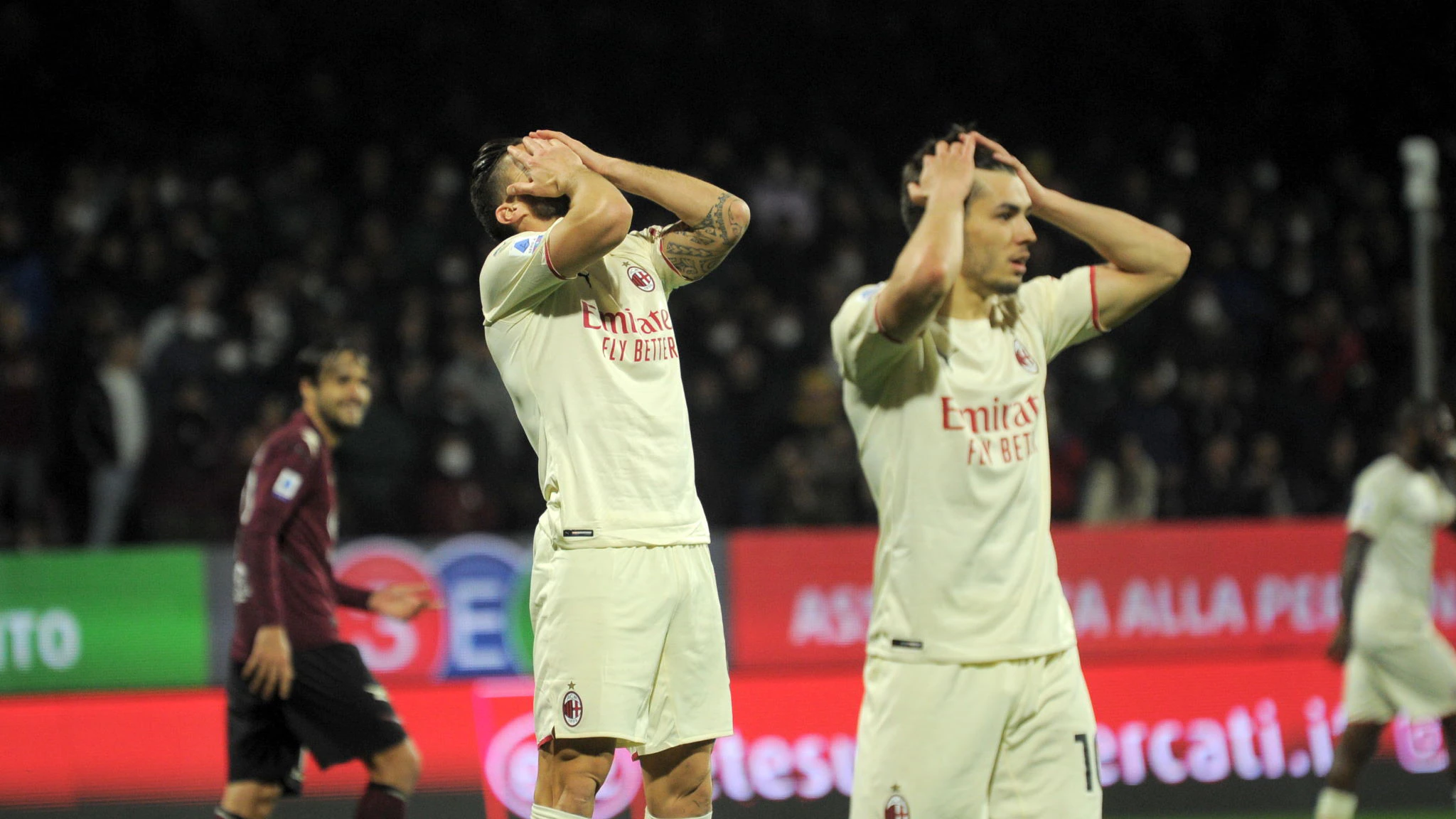 AC Milan lose two precious points against Salernitana with big names betraying the squad in a crucial moment for the Scudetto race.
Once again the Rossoneri fail to get three points against a "small" team. The 2-2 draw with Salernitana is a slip that is more "annoying" than usual, not so much because of the probable overtaking from Inter, but because, this time, it was the big names who betrayed the squad.
A bad evening can happen, but when an entire team doesn't react, it means that something is wrong. That is precisely the paradox of Salerno reports La Gazzetta dello Sport. It was the leaders of Pioli's squad who slipped on the most beautiful moment. From Maignan to Giroud, passing through Tomori, Leao and Diaz: practically everyone struggled against Salernitana, including Tonali, who is usually always on top form.
The French goalkeeper made a disastrous mistake in the first half and was about to repeat himself in the second half if it weren't for Romagnoli. While Fikayo Tomori was made fun of by Djuric (with the complicity of Franck Kessie) in the momentary 2-1 of the hosts.
Brahim Diaz seemed to be recovering recently but against Salernitana he took a couple of steps backwards. And for once, as mentioned, even Tonali was unable to impose himself in midfield against a team that sits on the bottom of the Serie A table. Similar situation in attack.
Leao and Giroud were unable to give a helping had for different reasons. The French striker was too isolated up front and almost never served by his teammates. The Portuguese left winger exaggerates with his dribbling and plays far from the goal. Yesterday's draw risks having a severe impact on AC Milan's Scudetto hopes.
---
READ MORE: Maldini blasts midfielder: "He is not Rijkaard"