Gds: AC Milan have 4-name list to replace Ibrahimovic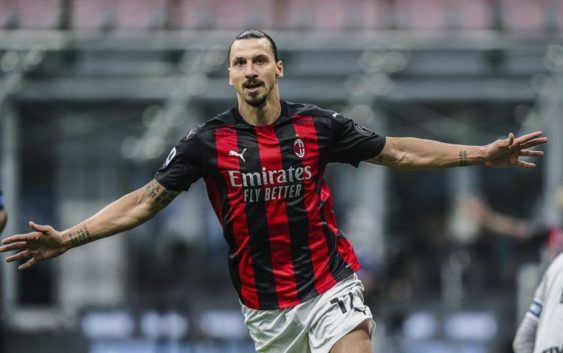 AC Milan are considering a list of four players to replace Zlatan Ibrahimovic. The Swede could retire at the end of the season. 
The football career of Zlatan Ibrahimovic is coming to an end at the end of the season reports Gazzetta dello Sport. Despite his desire to play for one more season, Zlatan is conscious that his physical condition has worsened in the last months. The exit of Sweden from the World Cup qualifiers was another blow for the football ambitions of the 40-year-old striker.
Ibrahimovic is nearing retirement and AC Milan have started to plan for life after him. The signing of Divock Origi from Liverpool is at an advanced stage and is not attached to Ibrahimovic. However, a new striker will arrive to replace Ibrahimovic. The first name on Maldini's notebook is Gianluca Scamacca.
The Italian striker is considered a player with similar characteristics to Ibrahimovic. Scamacca has done really well with Sassuolo this season scoring 13 goals in 29 Serie A appearances. Sassuolo are asking a fee of 40 million euros for Scamacca. A very high figure for the 23-year-old. In addition to improving the squad, an Italian striker like Scamacca would be very useful for UEFA's squad list restrictions on domestic players.
Another highly-rated striker on AC Milan's radar is Alexander Isak. The 22-year-old has impressed since joining Real Sociedad from Borussia Bortmund. Isak is wanted also by Arsenal and Manchester United. Ibra's compatriot has scored 9 goals and assisted 3 so far. An unpolished gem with ample room for improvement.
Another interesting player that has attracted the attention of AC Milan is Jonathan David. The Rossoneri have done business often with Lille and could sit down again to talk about the Canadian striker. The 22-year-old has managed to replace Osimhen at Lille without too many problems. Isak and Jonathan David have a similar price tag to Scamacca at around €40 million. Andrea Belotti is an option but a back-up one.
---
READ MORE: AC Milan finalize 30 million summer transfer