Giampaolo's wrong moves that led to his sacking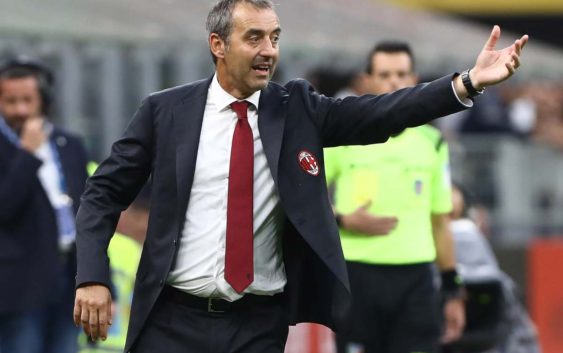 Marco Giampaolo is practically no longer the coach of

AC Milan but why did the adventure of the Italian lasted for only seven games.
MILAN NEWS – There is no official announcement yet but AC Milan have decided to sack Marco Giampaolo. The crazy win against Genoa wasn't enough for the Italian coach to save his job.

La Gazzetta dello Sport analyzes the descending parable of the Rossoneri coach. Giampaolo arrived at San Siro with great expectations, above all for his ability to make his teams play entertaining football, the former Sampdoria failed to give an identity to AC Milan players who have already lost four games in the first seven rounds of Serie A.
The game system is undoubtedly one of the low points of Giampaolo's adventure on the AC Milan bench. The Rossoneri coach worked all summer long on the 4-3-1-2 with Suso in the playmaker role, but after the first defeat against Udinese he suddenly decided to change and use the old 4-3-3 formation to move the Spaniard to his usual wide position on the right.
The management did not approve some of his choices regarding the starting eleven and above all the sparing use of the summer signings. Giampaolo's insistence on the "old guard" was not appreciated by the club that invested nearly €1oo in new purchases.
The result of all this is that so far we have seen a Milan without a proper football philosophy, without identity, and Giampaolo was signed precisely for this. Even some of his public statements left Elliott's executives perplexed more than once. Since Allegri's departure AC Milan coaches have never lasted for more than one season but the sacking of a coach after just seven rounds is another low point for the Rossoneri.
READ MORE: Zidane wants AC Milan star at Real Madrid