Atl Madrid star admits AC Milan superiority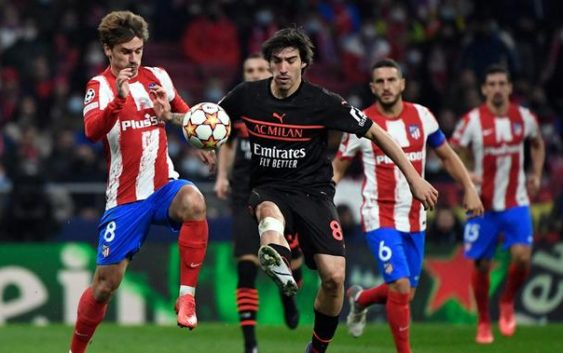 Atletico Madrid talisman Antoine Griezmann admits that AC Milan were superior in the Wanda Metropolitano match.
A magical night at Wanda Metropolitano. AC Milan managed to win 1-0 against Atletico Madrid and get back in the running for qualification in the knockout stage of the Champions League. Pioli's Rossoneri played an almost perfect match, deserving the success!
It was since 1998 that an Italian team hadn't won at Atletico Madrid's home so in addition to the 3 points, this is also a great source of pride for AC Milan. Stefano Pioli, despite the very heavy absences of Davide Calabria, Ante Rebic, Fikayo Tomori and Mike Maignan, managed to devise a masterful game strategy.
The Rossoneri dominated the Wanda Metropolitano for the majority of the match, risking to concede on a very few occasions. Yet, the level of the squad on paper could be considered lower than that of the Colchoneros, even from the experience point of view. Through tactical intelligence Milan overcame the Spanish champions.
The Rossoneri's superiority on the pitch was also confirmed by the Atletico talisman Antoine Griezmann. The French star was interviewed immediately after the match. With much humility and fair play Griezmann admitted the superiority of AC Milan in the game and in their beliefs.
"Milan studied us well. Our match plan didn't work at all. They were superior. We just have to improve and hope to do better in the last match of the group against Porto", said Griezmann at the end of the match.

---
READ MORE: Roma star interested in AC Milan transfer