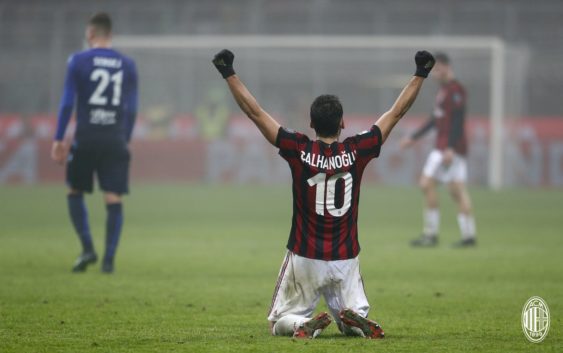 For the first time since his arrival at AC Milan, Hakan Calhanoglu speaks about his months in Italy. Without brakes, without worries, without linguistic or communicative blocks.
There are no accusations or direct attacks but Calhanoglu's words are clear crediting Gattuso as the man factor of his revival. "Rino passes on his grit and desire to us players. He was a fighter as a player and he's the same as a coach. I have found a coach who believes in me, speaks with me a lot and motivates me. He always told me that my problem was not physical but psychological".
"Initially, I didn't manage to show my qualities but with Gattuso I am getting back to being the player I was. Everyone was expecting a lot from me, but I couldn't show all my potential from the beginning because I was not in good shape also due to the four months ban I suffered in Germany. I have improved and I want to improve even more along with my teammates. I have found the right position on the pitch. But every manager has his own style of play and I respect that. I had never played in a 3-5-2, with coach Montella it was the first time and it was tough to adapt to this system".
"I didn't have any problems adapting to Italy. Italian people are very similar to us (Turkish) and my teammates have helped me a great deal. I think in Italy tactics is more important. In Germany, they play more offensive football while here teams tend to defend a lot more when one or two goals up. The derby? I was on the bench and when I came on I wanted to show my potential. The burden of number 10? I am working hard to deserve wearing this number".
While regarding tomorrows match in Coppa Italian against Lazio, Hakan declares: "It's important to play well as a team. We have a really important match ahead of us and, although it's not going to be easy, we have a great chance to win. We want the final".
---
---