Heartbroken Donnarumma comments AC Milan Champions League progress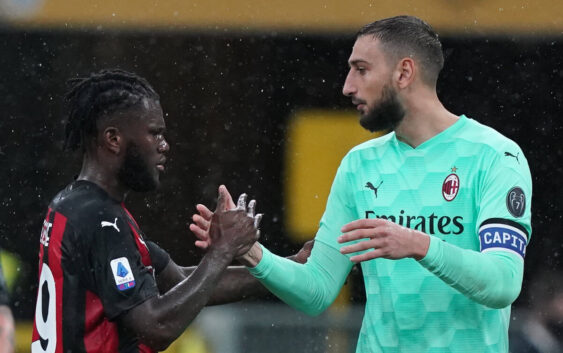 The Italian goalkeeper of Paris Saint-Germain, Gianluigi Donnarumma, comments bitter exit of PSG from Champions and AC Milan's progress.
AC Milan reach the Champions League quarter-finals after overcoming Tottenham Hotspur. The Rossoneri had numerous chances throughout the 90 minutes but Stefano Pioli's player were not cold in front of the goal. Nevertheless, thanks to their narrow win in the first leg, AC Milan progress to the next stage of the European competition.
It was a well deserved result for the Italian champions who were the better side on both games. A single goal from Brahim Diaz at San Siro proved to be decisive causing great disappointment for coach Antonio Conte and his squad. While AC Milan progressed to the next stage, a star-studded PSG suffer a shock exit.
The French giants were defeated again by Bayern Munich. Once again, the stellar squad with names like Leo Messi, Kylian Mbappe, Neymar and others failed to live up to expectations and is out of Champions. A heartbreaking event especially for someone like Gianluigi Donnarumma who claimed to join PSG because they could compete in Europe.
The Italian goalkeeper could not hide the disappointment for PSG's defeat in the hands of Bayern Munich in an interview with Sky Sport. "Unfortunately Champions League is like this, the competition of details. On a personal level, it's a huge disappointment, but we all have a duty to think ahead."
Then Gianluigi Donnarumma was asked about AC Milan's triumph over Tottenham. "I am proud of the choice I made last year to come to PSG. For me it is a great honor to be part of this fantastic club. It's a great sign for Italian football. I'm very happy for my former team-mates, who have achieved an important goal."
---
READ MORE: The 3 summer transfer priorities of AC Milan