How much have AC Milan earned from Champions League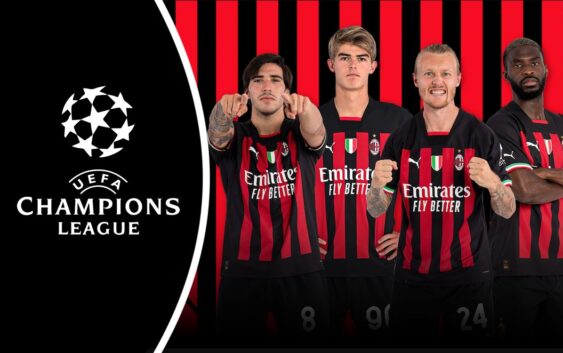 AC Milan have received a lot of profits from Champions League participation and reaching the quarter-finals.
AC Milan have reached the Champions League quarter-finals after more than a decade out. On Friday, 17 March, quarter-final draw will be held in Switzerland and the Rossoneri will learn who will be their new opponent. Reaching the next stage in the Champions League does not bring only prestige to the club but also a lot of money.
Just from reaching the quarter-finals AC Milan will receive 10.6 million from UEFA. An important figure for Stefano Pioli's squad that in total has received 71.4 million euros from the Champions League so far structured as follows: 15.6 million for participation in the Champions League, 14.8 million linked to the historical ranking, 8 million from the first market pool, 4.8 from the second phase of TV rights redistribution (minimum figure), 9.3 million linked to performance bonuses, 9.6 for passage to the round of 16, 10.6 for access to the quarterfinals plus 0.7 million linked to the draw bonus .
The figures above concern only UEFA prizes, to which we will then have to add the monstrous collections recorded at the box office with the 9.1 million of the first leg against Tottenham Hotspur which set the absolute record in Italy for revenues from a football match.
Overall AC Milan have earned 23.6 million from their stadium box office in Champions League matches which means that in total the Rossoneri are close to 100 million in income from the most prestigious European competition. Important and fundamental figures for the development of the club, which, as Maldini also recalled yesterday in the interview with Milan TV, will pass from solid balance sheets to owning a stadium that should bring at least 80-100 million extra per year.
Building a new stadium is the top priority of AC Milan. The Rossoneri have stopped talks with the municipality for San Siro and are looking at other areas with "La Maura" being the most likely destination of the new destination. An agreement is expected to be closed very soon regarding the terrain.
---
READ MORE: Leao makes €70 million request to AC Milan