Arsenal-owned striker considered as perfect player for AC Milan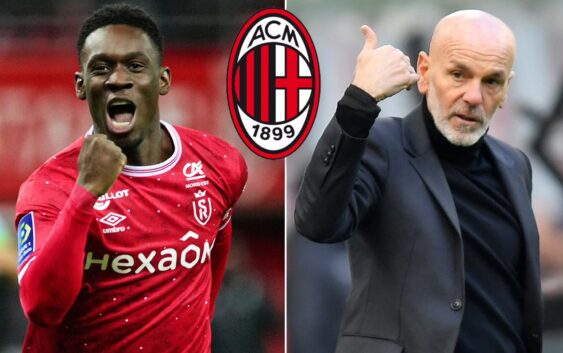 The Arsenal-owner striker has racked up more Ligue 1 goals than Messi this season and has caught the attention of AC Milan with his exceptional form.
AC Milan's current season has so far been fluctuating, with particular ups and downs. The Rossoneri have made great progress in the Champions League, while there is a lot to complain about between the championship and the Italian Cup. At the same time, the management is working to improve the squad's weak points for next season and attack is the priority.
The Rossoneri will probably sign two strikers this summer reports Gazzetta dello Sport. The Italian newspaper reports that AC Milan consider Arsenal-owned player Folarin Balogun as the perfect centre forward for them. The 21-year-old is have a sensational season on loan in France.
Balogun has attracted the attention of many European clubs with his fantastic performances at Reims. The Rossoneri have been following Balogun since last season and the US-born striker has flourished thanks to the regular first-team football he has received in France. Balogun has scored 16 goals and assisted 2 in 27 appearances with Reims.
Nevertheless, despite his great form, the return of Folarin at Arsenal is not guaranteed. Gabriel Jesus is the starting centre forward at Emirates and Arsenal have also relied on Eddie Nketiah. With just two years remaining on his contract, the Premier League club will likely cash in on Balogun according to Daily Mail.
Folarin Balogun has reportedly a €20 million euros price tag. A figure well within the reach of the Italian club. AC Milan will continue to keep tabs on his situation with head-scout Geoffrey Moncada deeply impressed by the 21-year-old who has more Ligue 1 goals than Messi this season.
---
READ MORE: 9 Players sure to leave AC Milan this summer