Pioli explains Ibra's furious reaction yesterday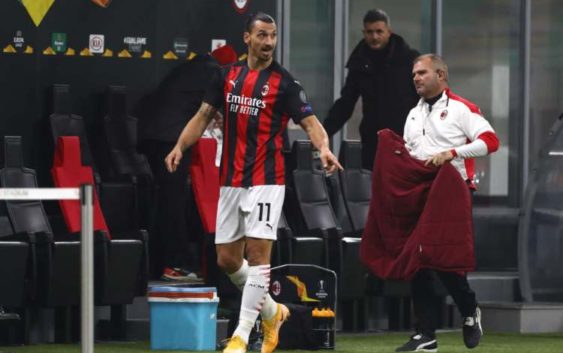 Zlatan Ibrahimovic was seen furious yesterday after being repalced by Ante Rebic in the second half of AC Milan vs Lille.

All bad. Even Zlatan Ibrahimovic. When Milan are not running, as happened last night against Lille, their strongest and most renowned elements of the squad also suffer. Ibra was glimpsed in the disappointing evening at San Siro only for a free kick, fired with power towards Lille goalkeeper Maignan. Then nothing, very few balls touched, zero brilliant plays.
It can happen even though the Swedish striker is a football god, but at 39, some breaks are legitimate. Yet, as reported by Gazzetta dello Sport, Ibrahimovic is the first not to accept such a performance.
Yesterday in the 62nd minute coach Stefano Pioli replaced him with Ante Rebic, to give him a rest in view of next matches. Zlatan, however, did not take it well, he continued to swear and complain during his exit from the pitch, obviously angry.
No controversy over the substitution, as Pioli explained after the match: "I don't know what Ibra said, I didn't hear him. But he certainly was angry with the team and with himself for the performance. He couldn't be pleased after what happened".
Ibra is a perfectionist and the champions are seen above all in these moments. After 24 positive matches, a setback is humanly possible, but the striker can not accept it. A signal to all of Milan to never let down their guard, with their heads already in the next league match against Hellas Verona.
---
READ MORE: Milan received high bid for Leao from Premier League club