AC Milan received high bid for Leao from Premier League club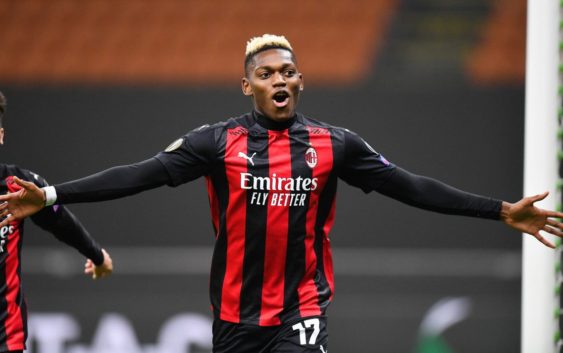 Premier League club Wolverhampton tested 
AC Milan's desire to keep Rafael Leao with a high bid during the summer.
Among the players on the rise at AC Milan in recent months there is certainly Rafael Leao. The Portuguese striker who arrived a year ago from Lille is finally beginning to showcase his talent. The 21-year-old took advantage of Rebic's absence to gain space and confidence. In 8 appearances so far Leao has scored 3 goals and has provided 3 assists while always dazzling defenders with his dribbling and skills.
The investment of around 25 million euros made by AC Milan is finally bearing the first fruits, even though the management always had full trust in the former Lille and Sporting Lisbon.
However, according to Calciomercato, AC Milan was also tempted to sell Rafael Leao after only one season with the Rossoneri. A very generous offer from Wolverhampton really tested Milan's reluctance. The Premier League club had been on Leao's footsteps during the last summer transfer window but without success.
Under the advice of agent Jorge Mendes, Wolverhampton tempted AC Milan with an bid of nearly 40 million euros. It is no coincidence that the Wolves represent a sort of Portuguese colony in England. Latter, the Premier League club would spend nearly the same figure to sign Fabio Silva from Porto.
Nevertheless, Milan did not hesitate and sharply declined Wolverhampton's proposal. A decision shared between the management, coaching staff and the player himself. The 21-year-old striker was not on the market regardless of the price.
The Wolves had thought of Leao to replace his compatriot Diogo Jota who moved to Liverpool last September. The decision to stay at Milan proved to be the right one. Today the young striker is a an important player for the Rossoneri and this could be the right season for him to become a pillar of the club.
---
READ MORE: Real Madrid name affordable price for Brahim Diaz