Ibrahimovic explains why AC Milan are losing so many matches this season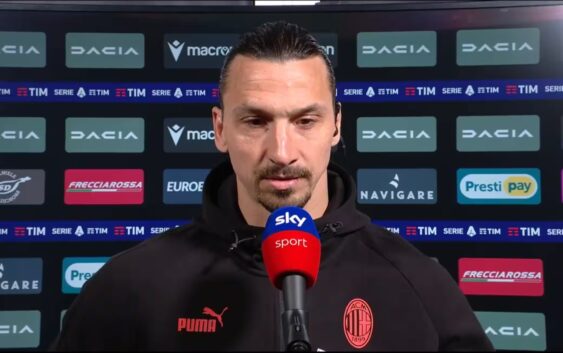 Zlatan Ibrahimovic explains the difference for AC Milan between the current season and the last one.
AC Milan suffer defeat again in Serie A. The Rossoneri lost 3-1 against Udinese in a match that was totally dominated by the home squad. Stefano Pioli's squad produced practically nothing for the entire 90 minutes with the exception of a penalty that was transformed in goal by Zlatan Ibrahimovic.
The veteran Swedish striker established a new record becoming the oldest player to score a goal in the Italian league. A record that was previously held by another Milan player, Alessandro Costacurta. Ibrahimovic's record goal was too little for a Milan squad that have more defeats than wins in 2023.
At the end of the match Ibrahimovic explained what is happening to AC Milan and the reason behind the many negative results. "When you play as Italian champions you are a target and a stimulus for everyone. We play under pressure in every game this year. It's like this when you play for a big club, everyone wants to beat Milan because they are the Italian champions.
Look at Udinese who, when they scored, looked like they scored in a final. But it's also right, because they are scoring goals against the Italian champions. This team has no experience to play as Italian champions. That's why these up and downs come. We weren't able to keep the level high for all the matches, we weren't able to always be at our best. It's not an excuse but an explanation for what happened".
Ibrahimovic also revealed his plans for next season. "If I'm fine I want to continue. Those who quit complain that they quit. If I'm fine I can do even more. Then I have suffered too much in these 14 months, I want to take my revenge. I'm fine at Milan, it depends on them what they are looking for, what idea there is. I'm available, I'm not in a hurry".
---
READ MORE: AC Milan's worst signings EVER