Ibrahimovic: Spearheading Milan's Revival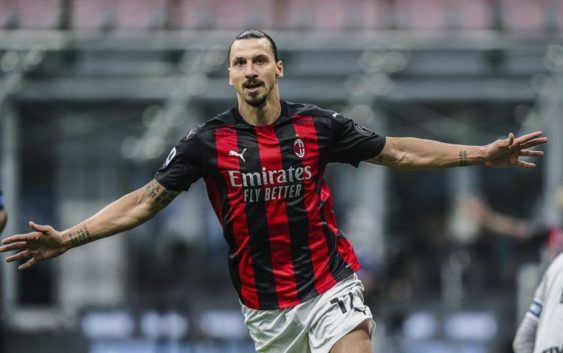 In December 2019, Zlatan Ibrahimovic made his long-awaited return to AC Milan. The 39-year-old, who played for the club between 2010 and 2012, departed the San Siro for Paris Saint-Germain eight years ago. During his time in Ligue 1, the Swedish international won four consecutive league titles. Now, however, he finds him back with the Rossoneri and spearheading their pursuit of a 19th Serie A triumph. Despite his age, the six-foot-five striker continues to be one of Europe's most dangerous forwards. So, let's take a look at how Ibrahimovic's return to the San Siro could help Milan end their title drought.  
Embracing the Leadership Role 
Following the departure of Ibrahimovic in 2012, AC Milan lost their way in Serie A. Although the iconic team won the Supercoppa Italiana in 2016-17, they last finished inside the top two during the final season of the Swede's first stint. Moreover, since then, the Rossoneri have only finished third on one occasion. For a club of Milan's history, their fall from grace has been both surprising and well documented. However, with Ibrahimovic once again leading the line, the short-term future looks bright.
After signing a one-year extension with the 18-time league winners back in August 2020, the 39-year-old stated his desire to "bring Milan back to where it belongs", as per www.goal.com. In his first six appearances of the 2020-21 season, the former PSG forward scored an impressive ten goals. Furthermore, he also chipped in with one assist. In the early fixtures, Ibrahimovic was the difference for Milan. The striker scored winning goals against Bologna, Inter, and Udinese, while also helping the Rossoneri secure a 3-1 victory over Napoli, according to www.transfermarkt.com.
Because of his contributions, the early advantage lies with Stefano Pioli's team regarding the title race. After eight matches, the seven-time European Cup winners held a four-point lead over the reigning champions, Juventus. 
Seeking a Return to Their Former Glory 
Of course, at 39 years of age, time isn't on Ibrahimovic's side. That said, he can undoubtedly be the driving force behind Milan's long-term resurgence. More often than not, the 39-year-old has proven that age is no barrier to success. His current form is even more impressive when you consider that he suffered a cruciate ligament injury in April 2017. While the Swede will have his sights set on bringing the Serie A title back to the San Siro, Milan fans will also be keen to have a deep run in the Europa League. 
Following the Rossoneri's sixth-place finish in 2019-20, they secured their place in this season's Europa League. Although not as glamorous as the Champions League in the eyes of football fans, Pioli will be keen to see his side do well in a competition that adopts a similar knockout format. Crucially, it's a testament to the attraction of round-formatted football that it's become a staple of pop culture. 
Aside from being in both the FIFA and Pro Evolution Soccer franchises, it has also been embraced by online casinos. At many of the bonus-offering platforms listed at www.bonus.ca/online-casinos/new, prospective players can immerse themselves in knockout-themed football slots, such as Football: Champions Cup. The five-reel development intertwines the action-packed nature of tournament football with numerous thrill-seeking features, including bonus rounds, free spins, and multipliers. 
Milan Are on the Cusp of Re-Establishing Themselves 
While it's unclear if Milan can sustain their bright start, few would bet against them given the form of Ibrahimovic. The 39-year-old has never been short of confidence or one to shy away from a challenge, and that will only make him more determined in 2020-21. Taking Milan back to the title is arguably the Swede's trickiest task, but it's one that he will welcome.
---
READ MORE: AC Milan looking to sign Real Madrid winger