[VIDEO] Immobile-Bonucci, tension after Lazio vs Milan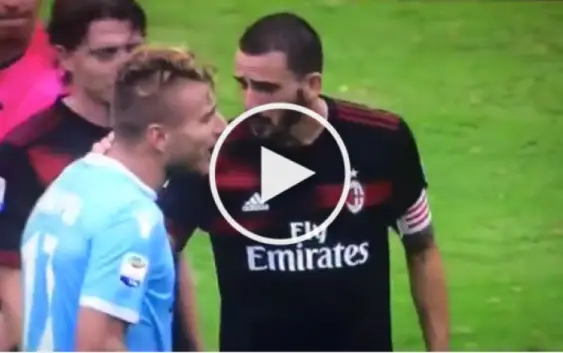 AC Milan suffered the first defeat of the season after 6 consecutive wins. Tensions arose after the match between Bonucci and Immobile.
It is without a doubt Ciro Immobile man of the match of Lazio-Milan, finished 4-1 with three goals from the biancocelesti striker. At the end of the game, however, former Torino forward was the protagonist of a face to face with Leonardo Bonucci. So many videos and hypotheses that circulate on the web.
It seems that former Juventus defender approached Immobile, accusing him of exaggerating, mockingly shooting from the the midfield after the result was largely closed. Always according to some reconstructions, the rossoneri captain refused to give his shirt to the striker, with whom he previously shared more than a week of training with the national team. "You do not do this", these were Bonucci's words for Immobile.
Bonucci dan Immobile adu komentar.

ngomongin apa ya? pic.twitter.com/z6gVTZGpXg

— I'M SATUMILANISTI (@infomilan1899) September 10, 2017